by Jessy Troy
It was the best of intentions: a site was to be explored and numbers were to be dissected. All data was to be accessed and mastered.
Such an intention proved to be impossible, however, as you realized the sheer…expanse of information. There was too much to discover and too much to consider. The attempt failed before it could even begin – and your desire to strengthen your online customer service was deemed a lost cause.
It now must be rediscovered with the aid of web analytics.
The process of analytics is a simple one – it examines facts and visitor preferences to offer optimization. Doing this without aid, however, is too often a difficulty. An outside source is instead suggested; and there are firms available that can provide the assistance you need (without demanding the time you can't afford to give).
Tracking Value
Details are vicious things: you know this all too well, have struggled always to understand the endless strands of data that form your site; but there are too many statistics for you to find and too many numbers to search for. It's a complicated affair (and one you don't wish to try). iWebTrack offers an alternative.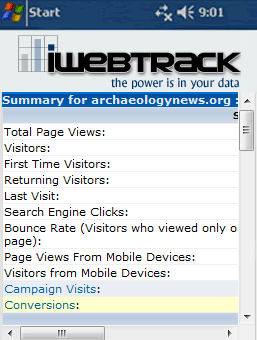 This analytic firm – founded in 2005 – provides all of the essential information you need. All guest activity is tracked, including: page visits, advertising rates, bookmarks, load times, server locations and more. Your site is examined thoroughly and the result in convenience. All work is done without requiring your participation.
Intuitive Intelligence
Reputations must be earned – no company can gain the necessary loyalty without first proving themselves worthy of it. And, in an age defined by customer service, all firms must strive to provide what the public needs. Not all of them succeed. Intellitracker, however, did (and has).
Began in 1999 Intellitracker offers customers innovative services, such as: personal consultation, holistic marketing, system integrations and more. They also feature specialized tools (like spreadsheet generators, cluster maps and social media searches) that allow users to fully dissect their sites. Analyzing data has never been so simple and victory has never been so certain.
Clicking Success
Speed is a necessity. The online world moves at an erratic pace, with visitors arriving (and disappearing) with ease. Individuals wishing to understand their pages must therefore be able to match the demands, and web analytics must be shaped to immediacy. Clicktale allows that to happen. Established in 2006 Clicktale is unique among data firms.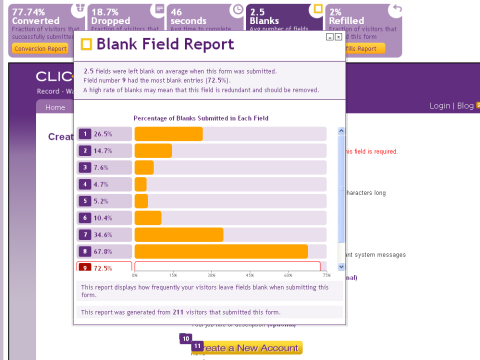 While it offers the usual tools – such as network tracking and traffic statistics – it also provides something that is far different: real time browser viewing. All guests can be watched as they visit your site. Their every movement can be monitored, ensuring that you glean what they wish to view and what they ignore. It's a detailed examination of each reader and this is vital. Your online customer service can be tailored accordingly.
Information doesn't have to be a mystery. Data doesn't have to confuse. All facts can instead be earned easily – through the use of web analytics and firms.
Choose knowledge; choose convenience; choose success.
This is a guest post by Jessy Troy who promotes frugal living through her blog DIY gadgets.