Guest Post by David Smith of Conversion Optimization
Are you getting annoyed of content thieves who steal your content as soon as it gets published. Are you tired of sending emails to content copiers to remove your content or to give proper credit to you? Then don't worry, we've compiled a list of eight WordPress Plugins which can save your content from being stolen and getting copied.
AntiLeech — AntiLeech is on the top of our list. It is a great Plugin which will save your content from Sploggers (spam bloggers). AntiLeech basically detects the splogger bot and serves it with the fake content having links back to your site.
This Plugin doesn't affect your normal users and RSS Aggregators.
Download it here.
Blog Protector — Blog Protector is a simple Plugin that will disable the right click and selection of text on your blog, making it hard for thieves to copy and paste your text.
Download it here.
Copyrighted Post — This Plugin adds a customized copyright notice to the bottom of each post of your blog. The Plugin supports four languages — English, Russian, Belarus and Simplified questions.
Download it here.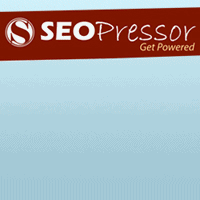 Simple Feed Copyright — This Plugin do the same thing to the feed of your blog which Copyright post does to your blog posts. It adds a copyright notice to the feed of your blog.
Download it here.
Digital Fingerprint — Digital Fingerprint is a great Plugin which allows you to search easily and quickly for splogs stealing your content. Splogs normally use the RSS feed of the blog to steal its content and publish it as it is on their own blog. Digital Fingerprint once installed, will place a unique fingerprint in your posts which will be visible only in your RSS feed. You can use this fingerprint to track down the blogs stealing your content.
Download it here.
Bad Behavior — Bad Behavior as the name suggests is a WordPress Plugin and can easily block all kind of bots from accessing your blog. The Plugin was originally designed to combat blog spam but it also blocks the automated scrapers trying to copy your whole content.
Download it here.
iCopyright — iCopyright WordPress Plugin provides you with a set of article tools. You can use iCopyright Plugin to add an interactive copyright notice at top or bottom of your posts. A pop up with message "Obtain a License" will appear every time a person tries to copy your content. With the help of iCopyright you can easily set the prices for republishing licenses and decide the amount of content you want to give out for free. The Plugin also have a "Discovery Infringement Detection" module which can help you in finding the content thieves.
Download it here.
CopyrightPro — CopyrightPro is another WordPress Copy protector Plugin. Simple to install and has all standard features – disabling selection of text, disabling right click, Protects your images and protect your blog from iFrames.
Download it here.
These are the eight Plugins which can reduce the copying and stealing of your content to great extent. Are you using any other Plugin to save your content? Then feel free to share it with us in the comments below.
David Smith works for Conversion Optimization Company Invesp and enjoys writing on SEO, landing pages, conversion rate optimization and affiliate marketing.