Everyone has a Facebook account. Your kids, your friends, your boss, your grandparents…everyone. It is a social media sensation to a degree that no one "not even Zuckerberg himself" could have anticipated. While Twitter has become a powerhouse in its own right, the fact that it was Facebook that seemed to initiate the sync between the two net giants is telling. So are the numbers.
The Facts
There are more than 500 million active users as of February 2011, and more than 900 million objects, companies, products and more that have been made into groups, pages, events and communities. With an average of 50% of the user base signing in daily, that is a staggering amount of activity. It should also tell you all you need to know about how popular social networking sites are as a marketing tool, and Facebook in particular.
But what are they really there for? To hear news? Hook up with other fans? Find related topics? Nope, at least not completely. The second most common reason that Facebook users join product fan pages is to find special deals and coupon codes provided there. That's right, they want to save some cash. Some will actually go out of their way to spend money they weren't intending if they find a coupon or promotional code on Facebook for a product or company they have liked, which is could be a major profit boost for you.
Why Should I Give Coupons
The facts should be clear enough. Users that 'Like' or join a fan page are doing so for two major reasons: to show their friends what they like, and to find exclusive deals. The word 'exclusive' is important here. Just announcing sales that can be used any any customer in or out of the store isn't enough (don't overdo though not too look too pushy or remind people of some popular Facebook scams). They are looking for something that you will only five on Facebook. It is in your best interest to do so.
There is also the benefit of being able to get your hands on phone and email information, which is a huge leap for marketing.
How Do I Do It?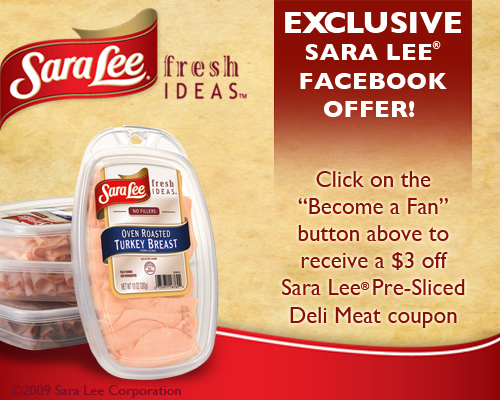 It is simple. Put together a list of special promotions that can be offered on a cycle. One month you might give a 20% off coupon, another work out a promotional deal with a company, where if they buy one item, they get a related one free (for example, if they buy an oil diffuser, maybe they would get a small bottle of an essential oil of their choice for free). Make sure to offer fairly regular deals to keep them interested, and to keep them buying.
The trick is to make them feel special by offering the deal only to your Facebook customers. They can offer the same deal to their friends if they have them join your group. Nothing is faster than something going viral on the web.
Just Try It!
You have nothing to lose. Many of those who take advantage of the online coupons and promo codes would not have bought at that time, otherwise. Give them a positive experience, and they will always come back for more.
This is a guest post by Annie Wallace who blogs on viral marketing tips for moms.