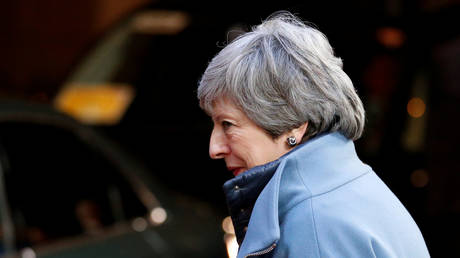 PM Theresa May has revealed that she is taking a break from the Brexit chaos with a walking holiday to North Wales, triggering much fervour on social media that the beleaguered Tory leader could soon announce a general election.
The announcement set off alarms bells among Westminster commentators online, due to the fact it was on a walking trip to Wales in 2017 with her husband Philip, that May decided to hold a general election.
A Downing Street spokesperson has denied the prime minister was contemplating such a dramatic move, but has done little to quell talk of another poll.
It's led to some humorous responses on Twitter, with many ostensibly not taking Downing Street at their word. @RayHaifisch argued: "That's what she did just before the last snap election." Another moaned "Why does she always pick on us [Wales]?"
WATCH OUT! General election alert! #TheresaMay says she's not calling an election and has gone on a walking holiday. That's what she did just before the last snap election.#Wales#brexit

— Ray Haifisch #FBPE (@RayHaifisch) 15 апреля 2019 г.
Others referenced a woman called Brenda from Bristol, who became an overnight sensation in April 2017, after giving an exasperated response to news of a snap general election announced by May in 2017.
@ProfKAArmstrong asked: "Who's going to break it to Brenda from Bristol??"
While May heads for the mountains of Snowdonia in Wales, to get some Brexit respite, Labour leader Jeremy Corbyn is also taking to the great outdoors during the parliamentary recess. Corbyn is spending time at an activity centre, working with young people and ex-offenders, in Calderdale, West Yorkshire.
Via RT. This piece was reprinted by RINF Alternative News with permission or license.