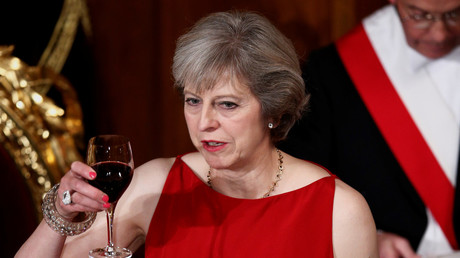 Angry publicans in Theresa May's constituency of Maidenhead, Berkshire are seeking to get the prime minister banned from all the pubs in the area. Their motivation is being upset by government cuts to policing services.
The pub landlords have banded together and are said to be furious about a £413 million cut to the police budget over the last 12 months, saying that the lack of funds puts their staff and customers in danger.
"This seems to be the only way she'll get the message," Maidenhead pub manager David Kimber told The Mirror, adding that there are "very few police officers here on a Friday or Saturday night."
"If something happens, officers have to come from Windsor. It takes half an hour minimum for them to arrive but we've waited an hour before. It's not much use after a fight has broken out," he said.
Whether May frequents any of her local watering holes is unclear, but on Thursday Kimber and his associates will put forward the motion at a meeting of the town's Pub Watch, a group more usually concerned with keeping unruly customers in check.
Via RT. This piece was reprinted by RINF Alternative News with permission or license.