Her name is Cinta, which in Bahasa Indonesia means simply Love.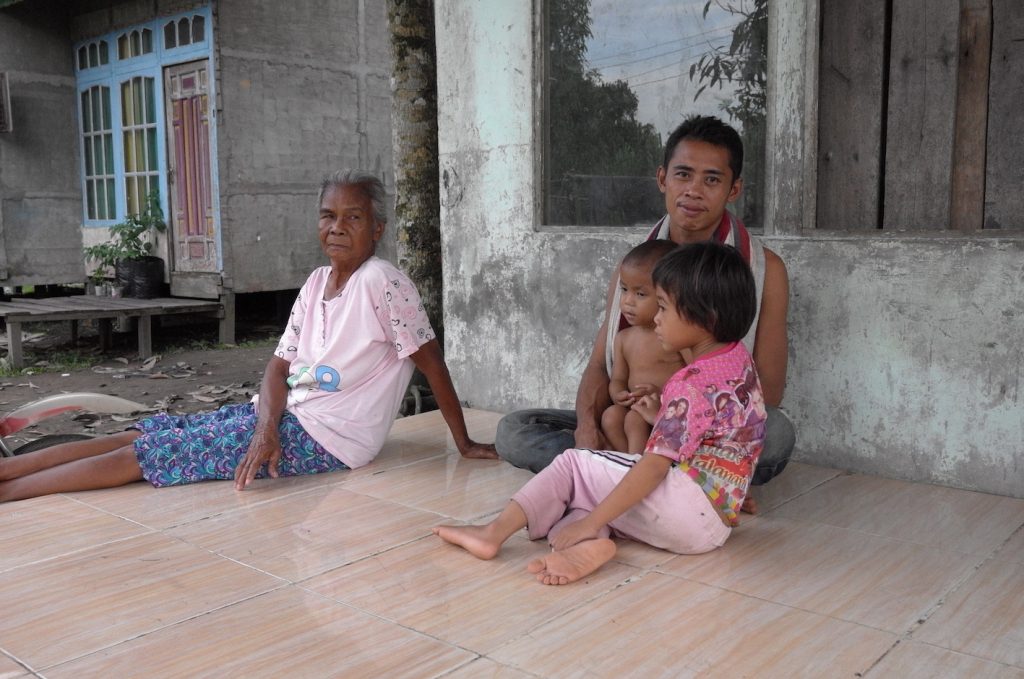 Cinta in pink shirt
She lives in a tiny village near Sukadana town, in Indonesian West Kalimantan, otherwise known as Borneo – the biggest island in Asia, the second biggest in the world – now totally destroyed by unbridled logging, palm oil plantations and mining, perpetrated by countless, and due to corruption and savage capitalism, unregulated local and multi-national companies.
Nearby Sukadana there is a national park, Gunung Palung. It is vast and by Indonesian standards, well guarded, although even here, at its edges, several desperate local people are beginning to burn the ancient forest, while engaging in various other nature-destroying commercial activities.
I talked to them and soon I understood: they actually have no choice. Nothing is given to them by the state, and they have to live. They have to survive, somehow.
Cinta's mother
I talked to Cinta's mother. She has no money, and no mobile phone. She has been to the nearby city only once in her entire life, and it was when a relative of hers got seriously ill. After talking for several minutes, mother begins to cry; desperate, humiliated and helpless.
I asked her whether the family realizes that the political and economic system in her country is thoroughly rotten. She nodded.
I asked whether she knows that in many other countries things are very different. She has no idea. She stared at me, blankly. This remote village was her…