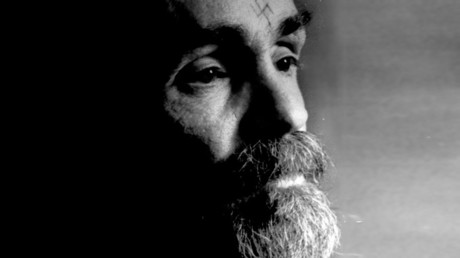 In the 1960s, infamous cult leader Charles Manson had established such a hold over his drug-fueled followers that he commanded them to start a race war. After Manson's death, RT.com looks at where his most ardent followers are now.
Living at an old movie set, Spahn ranch, members of the so-called 'Manson Family' came to know Charles Manson as a kind of Jesus and a devil-like figure. Outlining his plans for 'Helter Skelter,' named after The Beatles song, Manson hoped a spate of attacks on white people could be blamed on African Americans.
Manson's warped teachings led members of his family to carry out murders that shocked America. On August 9, 1969, the family broke into the Hollywood home of director Roman Polanski and actor Sharon Tate, slaying the occupants. Polanski was away on business at the time, but his pregnant wife and five other occupants were killed.
READ MORE: Horror in Jonestown: Cult survivor recalls brainwashing, blackmail & mass suicide (AUDIO)
The following evening, Manson and members of his cult group drove out to Waverly Drive, Los Angeles. There he ordered the murder of couple Leno and Rosemary LaBianca.
On November 19, 2017, Manson passed away in prison at the age of 83. But where are the most infamous members of his family? RT.com explores what happened to the most prominent worshippers of the deadly cult leader.
Leslie Van Houten
In interviews over the years, Leslie Van Houten has spoken about how Manson styled himself as a messiah-like figure. During her time taking drugs with the family, Van Houten said she came to believe that Manson was Jesus. She was convicted for the killings of Leno and Rosemary Bianca, and has admitted knowing the Tate murders would happen.
On September 6, 2017, Van Houten was granted parole for a second time in two years. In 2016 her release was blocked by California Governor Jerry Brown and a decision on her future is yet to be decided. In her latest parole hearing, Van Houten described the LaBianca murders. "We took Mrs LaBianca into the bedroom and put a pillowcase over her head… I went to hold her down, we could hear Mr LaBianca dying," she said.
Mary Brunner
Charles Manson's former lover, Mary Brunner was convicted of armed robbery in 1971. She is thought to have witnessed a murder carried out by fellow Manson group member Bobby Beausoleil.
Brunner initially gave evidence against members of the Manson family in a trial over the murder of teacher Gary Hinman but eventually withdrew her testimony. She was freed from prison in 1977.
Bobby Beausoleil
According to an archived parole hearing, Beausoleil killed Hinman in order to prove himself to the Manson family. The gruesome stabbing came prior to the Tate and LaBianca murders. Jailed in 1969, Beausoleil has been denied parole 16 times since 1982. His next bid for freedom will not come until 2019. He is currently being held at the a medical facility in Vacaville, California.
Susan Atkins
Atkins was initially sentenced to death for her role in the murders at Polanski and Tate's mansion in Beverly Hills. Just 21 at the time of the killings, Atkins is said to have held Tate as she was stabbed 16 times. Having been spared the death penalty due to a change in law, Atkins died in 2009 of a brain tumor at a women's prison in Chowcilla. She was 61.
Linda Kasabian
A former resident of Spahn Ranch, Kasabian was at the scene of both the Tate and LaBianca murders. She was offered immunity for prosecution in the case against Manson and other family members, and her testimony was regarded as key in convicting Manson.
Bruce Davis
Now aged 75, Bruce Davis is still behind bars. He was convicted of being involved in the deaths of Gary Hinman and Spahn ranch helper Donald Shea.
Incarcerated in 1972, Davis is currently being held at a male-only state prison near San Luis Obispo. Like Van Houten, the former Manson apostle has previously been approved parole only for the decision to be reversed by the governor. Prior to 2010, Davis had 24 parole bids rejected.
Patricia Krenwinkel
Patricia Krenwinkel is being held at the California Institution for Women, and is the longest prison-serving female member of the family.
Krenwinkel was one of the group to break into the Sharon Tate's home on August 9, 1969. Amid the mayhem of that night, Krenwinkel cornered victim Abigail Folger and stabbed her 28 times. On June 22, 2017, she was denied any prospect of release for at least five years.
Steve 'Clem' Grogan
Grogan remained in the car during the murderous rampage at the Tate home, but was later convicted for his involvement in the death of Donald Shea. He was released from prison in the 1980s and is the only member of the Manson family who was convicted of murder to be released.
Charles 'Tex' Watson
One of the main figures of Manson's cabal, Watson murdered Sharon Tate on August 9, 1969. During the murder, Watson told the victims that he was "the devil." He admitted helping co-conspirators to stab Wojciech Frykowski and Abigail Folger before attacking Tate. Watson also broke into the LaBianca household the following night and took part in that double slaying. Now aged 71, he is not due for parole until 2021.
Via RT. This piece was reprinted by RINF Alternative News with permission or license.