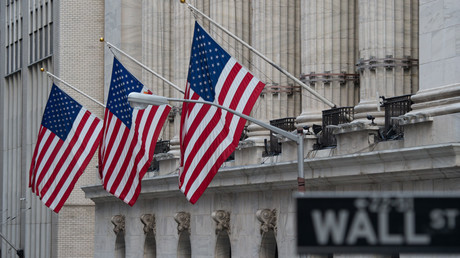 The International Monetary Fund has released its US economic growth forecasts. Uncertainty in President Donald Trump's fiscal plans has erased previous predictions of a faster growing economy.
On Tuesday, the IMF cut its 2017 and 2018 growth forecasts for the US down to 2.1 percent, according to the IMF Mission concluding statement report.
The IMF's April 2.3 percent prediction for 2017 and 2.5 percent US growth forecast for 2018 have now been changed, according to Bloomberg.
Following a review of US economic policy, the IMF has said that it is unlikely that the Trump administration's fiscal plans and tax cuts will meet its GDP growth goal of 3 percent over a sustained period due to the lack of details concerning the $3.6 trillion in spending cuts for the government proposed in May, according to Reuters.
Alejandro Werner, director of the IMF's Western Hemisphere Department, said at a press briefing in Washington that "we have removed the assumed fiscal stimulus from our forecast."
The IMF cites that the US is experiencing "its third largest expansion since 1850." And that "the US is effectively at full employment."
"For policy changes to be successful in achieving sustained, higher growth, they would need to raise the US potential growth path," the IMF report said.
Growth is projected to drop to 1.9 percent in 2019 and 1.8 percent in 2020, according to the IMF.
The IMF mentioned that the disproportionate cuts in spending to middle- and low-income households "would appear counter to the budget's goal of promoting safety and prosperity for all Americans," according to Reuters.
The fund has made a suggestion to follow a tax policy which focuses more on the revenue to GDP ratio. They would ask for cuts that are more balanced and boost the strength and efficiency of the social safety net. The fund also includes plans to rein in inflation costs in healthcare, Reuters reported.
Via RT. This piece was reprinted by RINF Alternative News with permission or license.