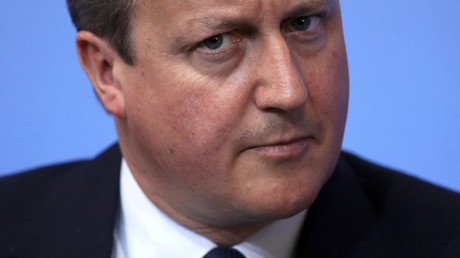 Tory plans to scrap the Human Rights Act (HRA) and introduce a British Bill of Rights will feature in Prime Minister David Cameron's Queen's Speech next week, more than six years since he first announced the controversial legal changes.
Human rights experts warn the soon-to-be implemented measures could erode the right to life, the right to privacy, the right to a fair trial, the right to protest and the right to freedom from torture and discrimination.
While the proposed reforms have sparked widespread opposition from lawyers, MPs, activists and academics, the Conservatives are determined to plow ahead with them as a majority government. The party previously pushed for the HRA to be scrapped during its first term in government, but was blocked by its then-coalition partner the Liberal Democrats.
Contrary to earlier plans, the bill will not result in Britain quitting the European Court of Justice (ECJ), located in Strasbourg. Rather, it draws from a compromise tabled by Justice Secretary Michael Gove. Britain will continue to subscribe to the European Convention on Human Rights (ECHR), meaning foreign terrorists and criminals will retain the right to have their cases heard by European judges.
However, in instances where British judges and their equivalents in Strasbourg disagree, the power will lie with the British criminal justice system. Britain's withdrawal from the ECHR had long been opposed by former Secretary of State for Justice Kenneth Clarke and the UK's ex-attorney general, Dominic Grieve. Grieve had warned such a policy shift would have devastating consequences.
Last month, Labour introduced a pro-EU briefing dubbed "The Human Rights Argument for Remaining in the EU."
It addresses common myths relating to Europe and human rights, and outlines cases where the EU has been instrumental in promoting fundamental human rights in Britain and across the European stage.
Via RT. This piece was reprinted by RINF Alternative News with permission or license.