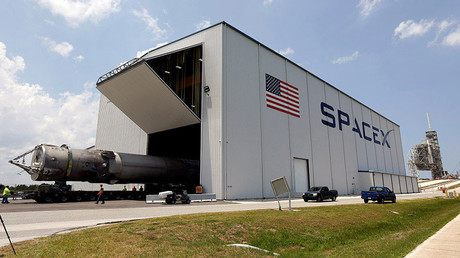 SpaceX will attempt a high stakes satellite launch on Saturday, less than four months after one of the company's Falcon 9 rockets spectacularly exploded before takeoff in Cape Canaveral, Florida.
Consistently sending hardware into orbit is one of the chief goals of Elon Musk's SpaceX, but Saturday's launch will be the first delivery mission since August 30 when things went a little pear-shaped.
The ill-fated flight never got off the ground thanks to an explosion during fueling. It resulted in the loss of a SpaceX rocket and a multimillion dollar Facebook satellite which was due to bring internet connectivity to parts of rural Europe, the Middle East and Africa.
This time SpaceX plan to safely fire 10 Iridium satellites into low orbit from Vandenberg Air Base, California, and then land their reusable Falcon 9 craft.
The Falcon 9 rocket is expected to return to the 'Just Read the Instructions' droneship stationed in the Pacific Ocean, a SpaceX mission schedule explains. Weather has been described as "60% favorable" by Elon Musk.
READ MORE: Facebook satellite lost in SpaceX explosion at Cape Canaveral (VIDEO)
US company Iridium provide global voice and data communications via a network of 66 active satellites and are currently building a new satellite network dubbed Iridium NEXT.
"The 10 satellites are the first of at least 70 satellites that SpaceX will be launching for Iridium's next generation global satellite constellation," a SpaceX statement said.
After a Friday dress rehearsal before the launch, Iridium Chief Operating Officer Scott Smith alluded to the challenges facing both companies.
"There are so many variables that need to be considered when finalizing launch preparations, and a slight deviation or unexpected behavior by any of them can jeopardize the launch integrity," Smith said.
Via RT. This piece was reprinted by RINF Alternative News with permission or license.