Zero Hedge
January 31, 2019
The total capitulation by the Federal Reserve which confirmed all it cares about is the stock market, propelled world stocks to their best January on record on Thursday, although in a deja vu of last January, when stocks similarly soared only to flop spectacularly, traders were trying not to get too carried away.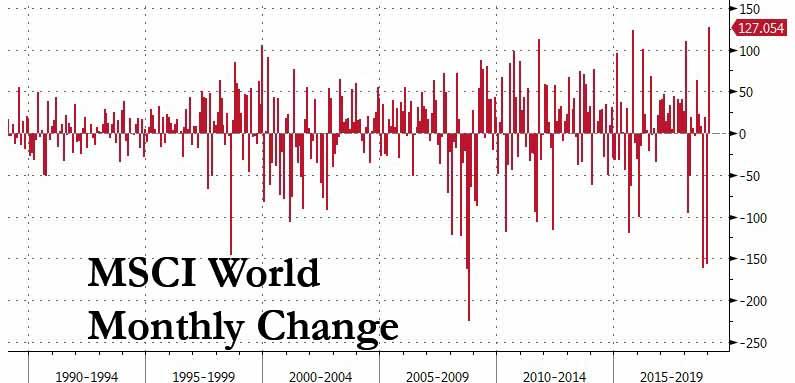 An overnight rally in global markets, helped by a dovish capitulation by the Fed which sent the S&P 1.55% higher on Wednesday as well as strong results from Facebook that sent the stock 11% higher premarket, faded overnight following another contractionary print in China's official manufacturing PMI (49.5, up from 49.4 in Dec and above the 49.3 estimate), and the latest GDP print out of Italy which confirmed that the country had entered a recession for the first time in 6 years.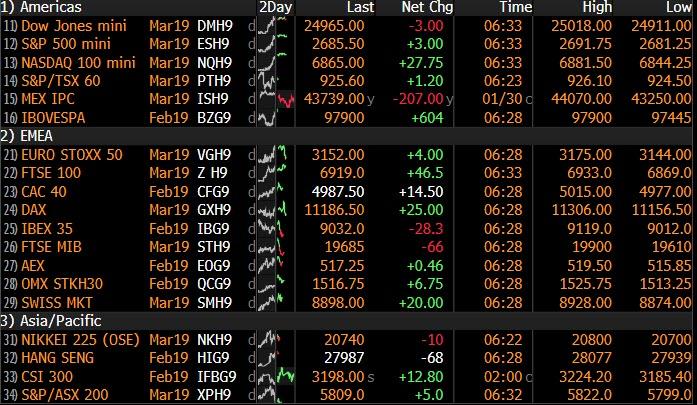 Even with the modest fade in sentiment, the MSCI world stocks index rose 0.5% and for the 20th day out of the last 23.  For January it is up more than 7.2% which is its best January since the index began in 1988 and the best performance in any month since December 2015. "The rally really does lift all boats," said Pictet emerging market portfolio manager Guido Chamorro.
S&P futures and European stocks traded mixed on Thursday following catch up gains in Asia as investors took a pause in the wake of mixed corporate earnings despite now open support from the Federal Reserve which signaled an extended rate hike pause and announced it will be flexible on the path for reducing its balance sheet, sending the S&P to an 8-week high even as Nasdaq contracts stayed in the green, helped by better-than-expected results at Facebook. Meanwhile, Treasury yields and the dollar extended Wednesday's declines. As a result, S&P futs were unchanged before President Trump was set to meet top China trade negotiator Chinese Vice Premier Liu He in the second day of the US-China trade…