Bloomberg
July 18, 2017
For a president with historically low poll numbers, Donald Trump can at least find solace in this: Hillary Clinton is doing worse.
Trump's 2016 Democratic rival is viewed favorably by just 39 percent of Americans in the latest Bloomberg National Poll, two points lower than the president. It's the second-lowest score for Clinton since the poll started tracking her in September 2009.
The former secretary of state has always been a polarizing figure, but this survey shows she's even lost popularity among those who voted for her in November.
More than a fifth of Clinton voters say they have an unfavorable view of her. By comparison, just 8 percent of likely Clinton voters felt that way in the final Bloomberg poll before the election, and just 6 percent of Trump's voters now say they view him unfavorably.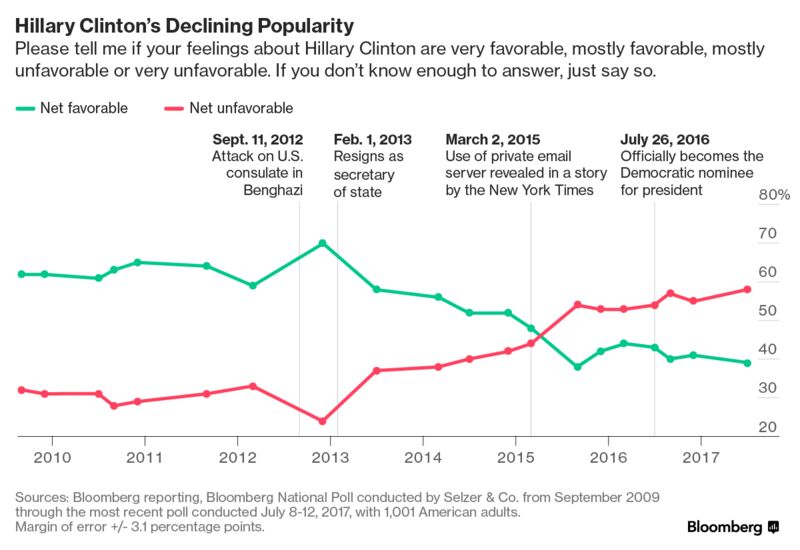 This article was posted: Tuesday, July 18, 2017 at 9:08 am
---
---
---
---