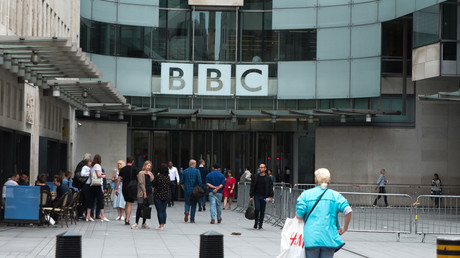 The BBC is failing in its duty as a public broadcaster with its "skewed" Brexit coverage, says the director of the think that produced a report alleging systemic Remainer bias on two key political panel shows.
"This is the most important issue facing the UK," Mark Littlewood, director general of the Institute of Economic Affairs (IEA), told RT on-air from London. "And the BBC are not fulfilling their obligations."
The IEA studied 578 panelists who have appeared on Question Time, the weekly BBC One TV show, and Any Questions, its Radio 4 equivalent, in 2016 and 2017, and found that 68 percent of them were Remainers. It discovered that while there was a focus on gender balance, and a fair representation of ethnic diversity, "low priority" was given to ensuring that the panelists represented the views of the electorate. The bias remained even after Brexit won the June 2016 referendum with 52 percent of the votes.
READ MORE: 'BBC is a supporter of a foreign organization': Tory lord hits out at biased Brexit coverage
Littlewood said that he has "some sympathy" for BBC producers, considering that most members of the UK media and political establishment, who form the bulk of guests on the shows, are themselves in favor of Britain staying in the European Union, but said that they had "done little to combat this inbuilt bias."
As a publicly-funded broadcaster, the BBC's own editorial guidelines vow "to do all we can to ensure controversial subjects are treated with due impartiality," and Littlewood said that such a pronounced slant risked endangering the corporation's long-term future.
"If the BBC starts to lose the faith of politicians and the public in that key question of neutrality, then over the longer term they will have great problems justifying their present funding," said Littlewood of the corporation, three-quarters of whose £5 billion (US$7.1 billion) budget comes from license fee payers.
Following a series of reports exposing BBC coverage of Brexit, the Conservative peer Lord Tebbit asked in a House of Lords debate, whether the broadcaster has become "a supporter of a foreign organization called the European Union."
Via RT. This piece was reprinted by RINF Alternative News with permission or license.