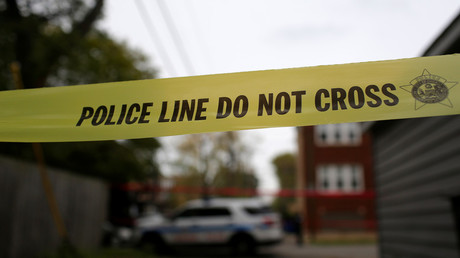 An Oklahoma mother has been sentenced to two years in prison for marrying her daughter. Astonishingly, it is not the first time Patricia Ann Spann has tied the knot with of her children. She previously married her son in 2008.
Spann was convicted of incest on Tuesday. Once her two-year term is served, the 45-year-old mother will spend another eight years on probation, according to The Oklahoman newspaper. She will also have to register as a sex offender.
Patricia Spann had lost custody of her children years before being reunited with her daughter, Misty Velvet Dawn Spann, in 2014. Spann then said the pair "hit it off" and decided to get married. Some 17 months after same-sex marriage was legalized in Oklahoma, the couple were hitched in March 2016. However, the union was annulled in October of that year after the marriage was discovered by the Department of Human Services.
Misty Spann claimed that her mother said she had "consulted with three separate attorneys who advised there would be no problems with the marriage." Upon annulling the marriage, the judge concluded that Patricia had induced her daughter to enter the marriage "by fraud."
Despite being Misty's biological mother, Patricia told investigators that she believed the marriage to be legal because her name no longer appeared on her daughters birth certificate.
Over the course of the investigation, police discovered that Patricia Spann had married her then-18-year-old son 10 years ago. That marriage was annulled two years later, at the son's behest, however, no charges resulted from the incident.
Like this story? Share it with a friend!
Via RT. This piece was reprinted by RINF Alternative News with permission or license.