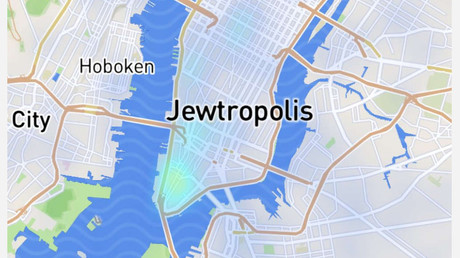 Users of Snapchat's Snap Map feature saw New York renamed 'Jewtropolis', in an apparent act of online vandalism. The apparent hack triggered cries of anti-Semitism, but also top-quality jokes from New York's Jews.
The Snap Map feature, which allows Snapchat users to discover content from a certain location and see the movements of their friends, uses mapping software from a third-party company called Mapbox. Jumpbike, StreetEasy and Zillow also use Mapbox's maps for their bike sharing and apartment rental apps.
Somebody managed to make the change by tampering with Mapbox's software, and the digital vandalism was spotted by Twitter users on Thursday morning.
Snapchat said it was working with Mapbox to "get this fixed immediately." Perplexed users also began tweeting the other apps' customer support teams.
The Anti-Defamation League instantly responded, asking the affected apps if they had "taken down this anti-Semitic vandalism yet?"
Amid cries of anti-Semitism and racism, some of New York's Jewish community saw the funnier side. "This is ridiculous," quipped Rabbi Mordechai Lightstone. "Everyone knows Jewtropolis is in Brooklyn, not Manhattan. Never trust crowdsourcing!"
Several hours later, Mapbox fixed the problem, which they said was a "disgusting" act of "human vandalism."
Like this story? Share it with a friend!
Via RT. This piece was reprinted by RINF Alternative News with permission or license.