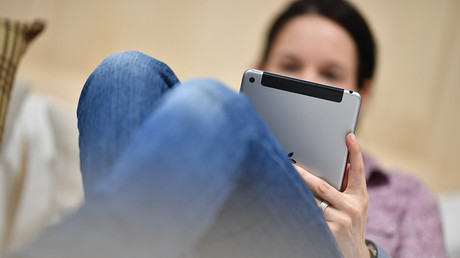 After the US Congress voted to loosen online privacy regulations, allowing internet providers to sell customers' browsing data, Minnesota lawmakers have moved to tighten privacy protections within the state.
State Senator Ron Latz (D, St. Louis Park) offered the data privacy measure as an amendment in the state's economic development budget bill. It would prohibit internet providers in Minnesota from collecting personal information from customers without their permission.
Minneapolis Star Tribune Minnesota Legislature pushes back on Internet privacy Minneapolis Star Tribune Days after… https://t.co/fdu9jHx2bT

— Internet Privacy (@InternetPrivac) March 30, 2017
The vote comes after Congress chose to lift a ban on that practice imposed in 2016 by the Federal Communications Commission (FCC).
"It won't circumvent the federal government, but it will give Minnesotans a legal recourse to protect their privacy," Latz said in a statement, according to the Minneapolis Star Tribune on Wednesday.
Latz said the amendment was "about standing up and saying that our online privacy rights are critically important."
Latz's amendment was challenged under Senate rules that it would impose a cost on a state agency and therefore needed to go through committee, rather than be added on the floor.
However, Republicans have just a one-vote majority in the Senate, and Sen. Warren Limmer, (R, Maple Grove) broke with his party to overturn the Senate president's ruling and allow the internet privacy amendment to continue by a single vote.
"We should be outraged at the invasion that's being allowed on our most intimate means of communication," said Limmer, a longstanding privacy advocate, according to Twin Cities Pioneer Press. "This is an amendment that so urgently needs to be addressed."
With the privacy amendment attached, the budget bill passed the Senate 58-9. It now must be reconciled with the House's version.
Bills that pass both chambers then head to Gov. Mark Dayton for a signature or veto.
The move came a day after a largely bipartisan congressional vote ensuring internet providers will not be required to ask permission to sell customers' browsing habits, including medical information, shopping habits and even pornography preferences for targeted advertising.
The House of Representatives voted 215 to 205 in favor of eliminating restrictions of internet service providers (ISP) and their ability to sell their customers' information on Tuesday. The vote rolls back Obama-era regulations that were planned to be enacted by the end of 2017 and would have forced ISPs to get permission from their customers before selling their internet browsing and app habits to advertisers.
Those in favor of eliminating the protection measures claimed that preventing ISPs from requiring consumer consent for customer information will eliminate competition among providers.
Supporters of the FCC regulations believe the repeal will only benefit broadband providers.
The Electronic Frontier Foundation, a nonprofit dedicated to protecting privacy on the internet, released a statement saying, "should President Donald Trump sign S.J. Res. 34 into law, big Internet providers will be given new powers to harvest your personal information in extraordinarily creepy ways."
Last Thursday, a Senate vote set the stage for the House of Representatives to send the bill to President Trump's desk after they voted exclusively on party lines against the measures.
Via RT. This piece was reprinted by RINF Alternative News with permission or license.