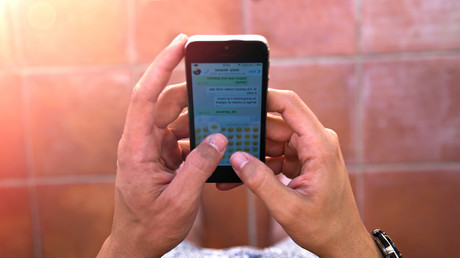 Microsoft, Google and Facebook have now all joined Silicon Valley's anti-gun brigade and are replacing their gun emojis with a water pistol.
Apple was the first to rebrand the weapon in 2016 following a series of mass shootings in the US. Other major players were hesitant to join the PC brigade at first, in fact, Microsoft announced days later that they were doing the reverse by changing their space gun to look more realistic.
At the time, it was thought the update would cause more confusion by deviating from the global Unicode Standard across devices and apps. The code ensured that emojis appeared to have the same meaning irrespective of the device it was sent to or from.
READ MORE: Thumbs up? Colombian team unveils new emoji-inspired kit (VOTE)
For years, major platforms held steady on their intent to follow the code, however, as of Wednesday, Google, Microsoft, Samsung, WhatsApp, Facebook and Twitter have opted for the less intimidating hardware.
WhatsApp replaced its gun with a water pistol in 2017, while Samsung and Twitter followed suit in 2018 and now Google, Facebook and Microsoft have all announced they are joining the fold.
Microsoft was the last to fall in line and has yet to officially launch the emoji update, but, following Google and Facebook's recent revelation, they announced on Twitter that their emojis are in the process of "evolving."
READ MORE: Burger bummer: Google CEO promises to 'drop everything' to address urgent emoji issue
"We are in the process of evolving our emojis to reflect our values and the feedback we've received," Microsoft wrote on Twitter in an effort to not be the only major platform not to adopt the squirt gun way.
Google's update is expected to appear in Android 9.0 – the next version of its mobile operating system. It's not known when Microsoft will implement the change to Windows 10.
Like this story? Share it with a friend!
Via RT. This piece was reprinted by RINF Alternative News with permission or license.