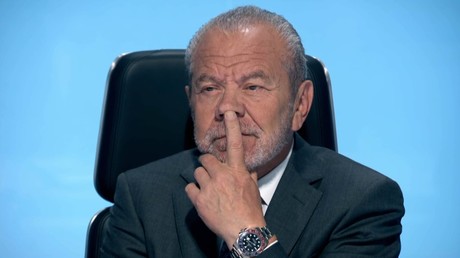 Labour MP Dawn Butler has sent a letter to the BBC calling on the broadcaster to investigate Lord Sugar's "racist" tweet. The Apprentice host recently came under fire for comparing the Senegal World Cup team to beach-sellers.
Sugar sparked public outcry last week when he tweeted a picture of the Senegal football team with the caption: "I recognise some of these guys from the beach in Marbella. Multi-tasking resourceful chaps."
Butler, who is Shadow Secretary of State for Women and Equalities, called on the BBC to show full commitment to its newly implemented diversity program and assess whether Sugar had broken its code of conduct, specifically the section titled "treating everyone equally."
"People will be rightly appalled that their licence fee is subsidizing someone with such bigoted views," Butler said.
The BBC welcomed Sugar's apology over the tweet – which he later deleted – but Butler said the broadcaster's response had been "inadequate" given his first replies on Twitter showed "he is not serious."
"Before his statement he was not remorseful in any way, which leads me to believe it was not a true apology at all," Butler argued.
READ MORE: Alan Sugar blasted for 'racist' tweet comparing Senegal World Cup team to street traders
The MP for Brent Central said she is aware the BBC has previously taken action against its employees where they "stepped out of line", noting how some had also been pulled from programming.
"Lord Sugar cannot be exempt from being held to account or be treated differently because of his high-profile," she wrote.
Butler has also called on House of Lords commissioner to investigate the issue.
On an article penned in the Guardian, the MP wrote: "I am writing to the House of Lords commissioner for standards to ask for an immediate investigation. Racism has no place in society or in our parliament, and swift action must be taken to demonstrate that.
"Parliament is supposed to represent our diverse society. How can it do that if its members make comments that belong in another century?", Butler wrote.
Butler's appeal for a BBC investigation comes after Sugar managed to offend many with yet another World Cup related tweet – this one branded "sexist".
"Send a personalised gift of sweets to the wife/girlfriend for ignoring her during the World Cup, only £14.99," the tweet, sent out on Monday, reads.
"Perfect way to show you still care whilst glued to the TV."
If you like this story, share it with a friend!
Via RT. This piece was reprinted by RINF Alternative News with permission or license.