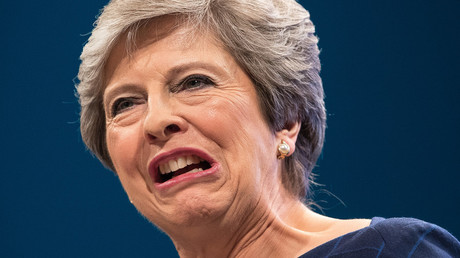 Former Labour MP George Galloway said he wants Prime Minister Theresa May to "fall" and for another general election to be held immediately, after her narrow victory in a crucial House of Commons Brexit vote.
Following the government's victory, Galloway said the outcome of the vote on Tuesday defied all liberal media expectations that May would be defeated. MPs were voting on whether parliament should have a 'meaningful vote' on the final Brexit deal.
The politician-turned-broadcaster made it clear that he, while still being an arch critic of May, welcomed the result as a way to proceed with Brexit negotiations. When asked if he supported the Tory leader, he said: "I want her job on the line and I want her to fall and I want the Tory party to fall."
"I want a general election now and frankly we wouldn't be in this mess if she hadn't called a wholly unnecessary general election and threw away a parliamentary majority. So, she's only got herself to blame, I don't in any way feel sorry for her," said Galloway.
May called a snap general election last June to strengthen her hand in the Brexit negotiations. The outcome was catastrophic for her, as she lost her majority and was forced to ask Northern Ireland's Democratic Unionist Party (DUP) to prop up her government. The deal cost Britain £1 billion ($1.3 billion).
Galloway claimed that Labour, if elected, would do a good job at seeing Brexit through, as its leader Jeremy Corbyn realizes the EU is "antithetical" to anything for which the left wing stands.
"In [Corbyn's] heart, I am sure that he wants to see Brexit going forward and once we have a Labour government, all sorts of things can be discussed," he said.
If you like this story, share it with a friend!
Via RT. This piece was reprinted by RINF Alternative News with permission or license.