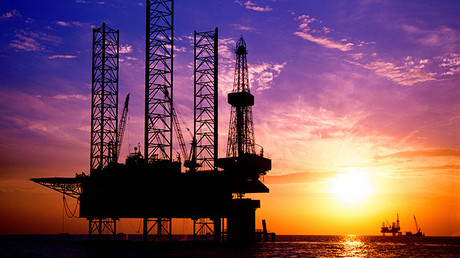 More than 90 percent of crude oil production as well 78 percent of natural gas production was taken offline in the Gulf of Mexico in preparation for Hurricane Nate, according to the Bureau of Safety and Environmental Enforcement.
Energy companies turned off the taps and evacuated workers at 298 platforms and 14 rigs, representing between one-third and three-quarters of the platforms and rigs in the Gulf of Mexico, to avoid any damage from the hurricane.
Chevron shut its 4,100-mile (6,598 km) pipeline subsidiary ahead of the storm. By Monday, Chevron and Shell were bringing back personnel to the platforms and doing assessment on the infrastructure. Chevron was carrying out assessment at its Pascagoula, Mississippi plant, capable of refining 340,000 barrels a day, Reuters reported.
Phillips 66, which shut down its Alliance refinery in Louisiana, has reported it was undamaged from the hurricane, according to oilprice.com.
Nate was about 80 miles (129 km) east of Cozumel, Mexico and moving at 21 miles per hour (34 km/h) on late Friday afternoon. It strengthened as it passed through the central Gulf of Mexico before making landfall in Mississippi as a Category 1 Hurricane. It moved inland and has weakened back into a tropical depression. Heavy rains were forecast, according to the Weather Channel, but oil and gas field and refinery operations are already preparing to restart their shut-in facilities.
New Orleans has already resumed normal port operations and vessel traffic.
Nate was expected to cut US exports of crude oil and boost refining margins, given low stockpiles of gasoline and other refined products, Goldman Sachs said in a note to clients. Oil prices dropped nearly 3 percent on Friday despite the storm.
"It's really been a very minor event as far as the energy infrastructure is concerned," Andrew Lipow, president of Lipow Oil Associates, told CNBC. "Damage to energy infrastructure including oil production and refining is minimal."
Refineries further west have largely restored operations after Hurricane Harvey pummeled southeast Texas about six weeks ago, shutting down one-quarter of US refining capacity.
Via RT. This piece was reprinted by RINF Alternative News with permission or license.