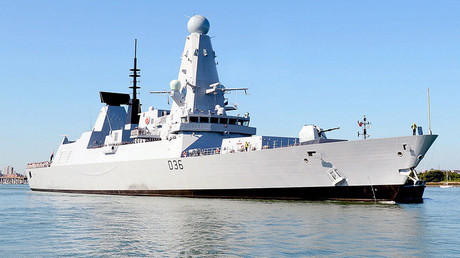 Britain must support the new Libyan unity government, Prime Minister David Cameron told G7 leaders, amid reports another warship has been dispatched to the crisis-ridden North African state.
In a speech at the G7 summit in Japan, Cameron said Libya, "because of the state that it is in, is a danger to all of us."
He said it is a "danger in terms of the migration flows that are going through Libya, a danger because of the people-smuggling gangs that are active in Libya, and a danger because there are real signs that Daesh [Islamic State or IS, formerly ISIS] is gaining a foothold in Libya."
It is not yet clear yet which UK warship is being sent to the area, but it will reportedly be tasked with addressed people and arms smugglers.
Cameron made it clear he is committed to backing the new, UN-brokered government of Fayez al-Sarraj.
"We have an interest in doing what we can to support the new government, to help it to grow, to help it have the ability to control that country."
He echoed standard UK policy in his refusal to comment on the now-widely reported presence of UK Special Forces in the country.
On Thursday – just hours after it emerged the UK's SAS had destroyed a jihadist suicide truck in Libya before it could reach its target – Foreign Affairs Committee chair Crispin Blunt MP told the Middle East Eye such secret operations are already public knowledge.
The Tory grandee said the need for secrecy is debatable at best and hinged on the nature of the troops' activities.
"If they are classic SF operations – sharply in, and sharply out – then you would need to maintain their secrecy," he said.
"If they are part of a strategy you would expect that strategy to be overseen."
He said despite Special Forces' presence in Libya and elsewhere being a well-known fact, the government had thus far only acknowledged the presence of Royal Air Force (RAF) operations over the nation.
Via RT. This piece was reprinted by RINF Alternative News with permission or license.