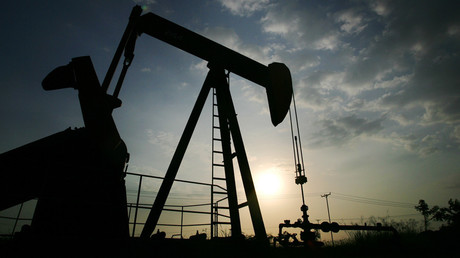 The Democratic National Committee (DNC) has overwhelmingly elected to backtrack on its ban on donations from fossil fuel companies, just two months after the committee prohibited the donations, by unanimous vote.
The 'backtrack' resolution was passed by a 30-2 vote on Friday afternoon and, according to DNC Chair Tom Perez, states that the party "support[s] fossil fuel workers" and will accept donations from their "employers' political action committees".
Activists say the resolution is effectively a complete reversal of the party's recently adopted fossil fuel ban. Perez, who served as Labor Secretary in the Obama administration, said the new measure was a commitment to organized labor and a pledge of "support [to] fossil fuel workers in an evolving energy economy".
Perez said members of the labor community had voiced concerns over the June resolution, and called the ban an "attack on the working people in these industries". However Perez claims the backtrack does not lessen the party's commitment to combat climate change.
READ MORE:'False information, unverified sources': Russia denies funding anti-fracking campaign in US
The news was not met well by democrats and environmental activists alike, who took to Twitter to vent their anger at the "spineless" committee for bowing to fossil fuel companies in order to benefit from their mined funds.
"I am furious that the DNC would effectively undo a resolution passed just two months ago just as the movement to ban fossil fuel corporate PAC money is growing (and Democrats are winning)," said Democratic Party activist R.L. Miller, a co-sponsor of the original resolution that banned fossil fuel PAC money, speaking to the Huffington Post.
Via RT. This piece was reprinted by RINF Alternative News with permission or license.