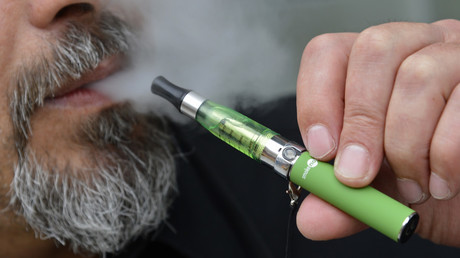 The health risks of vaping are up for debate but at least one California e-cigarette owner might think twice about puffing on one in the future after his device suddenly exploded inside his pocket.
Surveillance footage posted online by a television outlet in Anaheim shows a man at the store almost going up in smoke when an e-cigarette in his pants malfunctioned.
The incident occurred at Anaheim's HDTV Outlet. The store's manager said he feared the burning vape machine might start a fire and he had to rush to extinguish the device.
It's not known what caused the tobacco alternative to spark and explode. According to ABC News, the victim did not suffer serious injuries and he treated his burns at a local pharmacy.
But judging by the CCTV imagery the unidentified male was lucky not to have come to serious harm as flames could be seen rising up his leg and burning a hole in his trousers.
Like this story? Share it with a friend!
Via RT. This piece was reprinted by RINF Alternative News with permission or license.