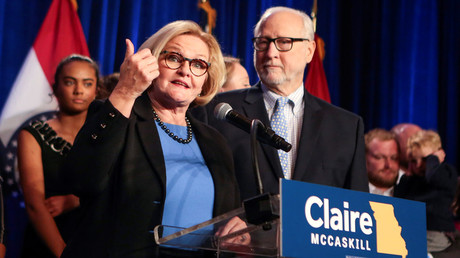 The Daily Beast tried to pin the failure of Claire McCaskill to retain her senatorial seat on Russian meddling. Angry commenters instantly cited a number of far more mundane reasons, like her trying to court Republicans.
In this week's midterm elections, Missouri's incumbent Democratic Senator McCaskill lost to Republican Attorney Josh Hawley by nearly six percent, and will now depart the Senate after being there for over a decade.
The Daily Beast, an outlet famously fond of finding Russian meddling wherever possible, apparently blamed Russian hackers for her defeat, tweeting a link to its July report about an alleged Kremlin plot.
Sure, it was the Russians. Not McCaskill's campaign strategy, which relied on courting swing voters of the predominantly red state, with an ad assuring voters she was not "one of those crazy Democrats." Not that her opponent was a good-looking newcomer, who unlike the previous one, didn't claim "legitimate rape" rarely leads to pregnancy.
Well, people responding to DB's tweed don't seem to be buying the explanation they were offered anyway.
Like this story? Share it with a friend!
Via RT. This piece was reprinted by RINF Alternative News with permission or license.