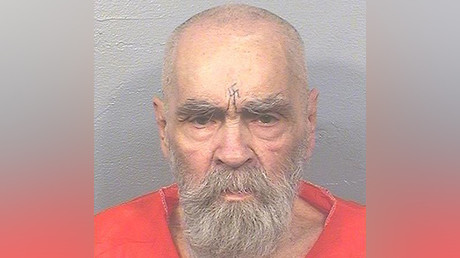 Convicted mass murderer and former Manson family cult leader Charles Manson has died at the age of 83, officials confirmed. Manson "died of natural causes."
A lifelong criminal and conman, Manson reinvented himself in the late 1960s, becoming a quasi-Christ-like figure among a group of hippies called the Manson Family. Manson convinced his followers to carry out his demonic plans, which resulted in the deaths of seven people, among them actress Sharon Tate, who was heavily pregnant at the time during the summer of 1969.
Manson believed in what he called 'Helter Skelter,' a term he lifted from the Beatles song of the same name. Manson believed that 'Helter Skelter' meant the coming of an apocalyptic race war and believed that the murders he orchestrated would help bring about that war.
In 1971, Manson was convicted and sentenced to nine concurrent life sentences. He spent 46 years in prison and was never, nor were any of his followers, granted parole. In the 1980s, he gave four notable interviews, during which he sported his now trademark Swastika symbol in the middle of his forehead, where he had carved an 'X' during his trial. The third interview with Geraldo Rivera focused on Satanism.
This is arguably what Manson wanted all along – he was finally being interviewed on national television, having been dismissed as crazy and marginalized by the music scene in the 1960s. Reporter Linda Deutsch, who covered Manson's trial, said what he really wanted to do was become famous.
"So he wanted to make a statement (with the murders) and be the star that Hollywood wouldn't let him be," she said. "And he was demonic."
Via RT. This piece was reprinted by RINF Alternative News with permission or license.