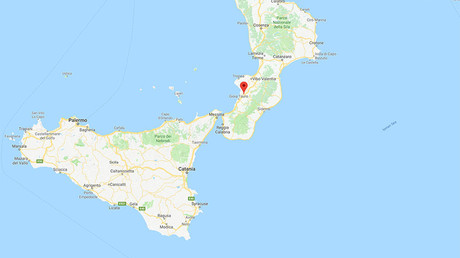 A British woman imprisoned for weeks as a sex slave in Europe has escaped, smashing through a window to flee from her attacker. She was then rescued after police traced her phone signal to an isolated home in southwest Italy.
The woman, from northern England, had been living in Germany for work when she met Mamadou Jallow through Facebook. The Burkina Faso national convinced her to visit friends of his in Italy.
Once there, the Briton was bundled into a room where her phone was taken from her and she was imprisoned for two weeks, during which she was repeatedly raped by Jallow, 37, and two of his friends. Her bank account was also emptied.
READ MORE: British model 'to be sold for sex in Middle East' went shoe shopping with her kidnapper
After several weeks, the woman managed to get hold of her phone and call her family for help. They had already contacted police after not hearing from the her for several months.
Her phone signal was traced to Rosarno in southwest Italy. Police then coordinated with the local force in Rosarno and they were able to guide the woman to safety after she escaped through a window. Jallow and the two other suspects were arrested a short time later.
A police spokesman in Rosarno said: "The woman was in a terrible state. She was kept as a slave for two weeks and abused by three men." Police have arrested Jallow and two men from Gambia.
The British woman is recovering from her ordeal in hospital.
If you like this story, share it with a friend!
Via RT. This piece was reprinted by RINF Alternative News with permission or license.