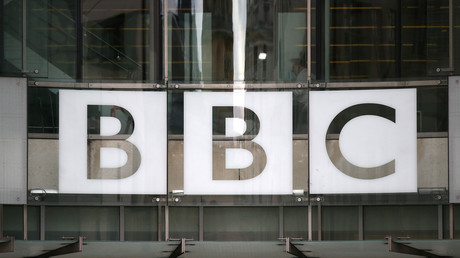 The BBC has been accused of dropping stories which are linked with the Facebook Cambridge Analytica scandal. The broadcaster is facing questions over why its Panorama show allegedly dropped plans to run stories on the issue.
Facebook CEO Mark Zuckerberg has apologised for the social media platform allowing Cambridge Analtyica to access its users' personal data. The political consulting firm reportedly obtained data through a program designed by an ex-employee, Cambridge University researcher Aleksandr Kogan.
Billions were wiped off the stock share price in the wake of the revelations and news sites rushed to cover the rapidly-unfolding story. However, BBC show Panorama has been accused of killing the story by Guardian and Observer journalist Carole Cadwalladr.
The second story being referred to by the British newspaper journalist is the scandal involving the Vote Leave team in the British referendum on European Union (EU) membership. Cadwalladr, whose breaking of the Cambridge Analytica-Facebook story has prompted legal action against the Observer, said the BBC was refusing to report the details of a Google Drive account which was set up between Vote Leave and BeLeave.
Vote Leave is accused of breaking campaign spending rules by a former campaigner for BeLeave. Shahmir Sanni said he had "evidence" of how Vote Leave used a Canadian company to funnel cash to BeLeave, and also controlled their output – thereby dodging spending caps.
The Prime Minister's political aide Stephen Parkinson said he was in a relationship with Sanni which has ended, and that is why he came forward. The BBC, Cadwalladr says, is ignoring documents which show BeLeave and Vote Leave working together illegally.
Social media users also said the Cambridge Analytica scandal was prominent on many sites, but not the BBC.
A user on Reddit said: "BBC no longer has anything regarding Cambridge Analytica on its front page while all (most – haven't checked every site) other news sites do. Quite interesting considering the public interest in this."
However, many said the news was not that interesting to them and all news sites select what they believe are the best stories.
The BBC told RT that: "The BBC has covered the Cambridge Analytica story and related developments extensively across its output. Carole Cadwalladr has appeared on BBC programmes to discuss her story. While BBC Panorama doesn't comment on its investigations, the programme is, and has always been, completely editorially independent."
Think your friends would be interested? Share this story!
Via RT. This piece was reprinted by RINF Alternative News with permission or license.