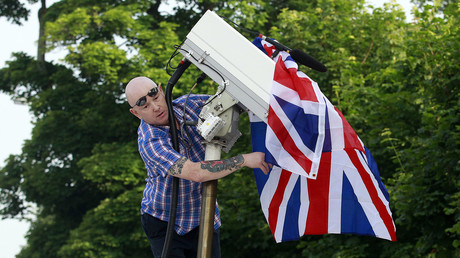 Former counter-terrorism detective David Videcette has blasted a central London council's plans to scrap CCTV cameras at a time when the British capital faces a 'severe' terrorist threat.
The former Metropolitan Police detective, who worked on the 7/7 London bombings investigation, told RT's Anastasia Churkina that CCTV cameras are useful in the event of a terrorist attack and that losing them would be "devastating for the police."
Westminster City Council intends to scrap 75 cameras within its boundaries in order to save £2.7 million (US$3.5 million).
The borough is home to some of Britain's biggest tourist attractions, including the Houses of Parliament, Big Ben, Downing Street, Trafalgar Square and the popular entertainment district of Soho.
Videcette told RT the move is "a crazy idea, absolutely crazy."
"If we go back to 2005, when we had terror attacks in London, on 7/7 52 people were murdered, we used extensively CCTV.
"The loss of cameras in a situation like that will be absolutely devastating for the police," he added.
Some tourists and locals appear to agree with Videcette.
"Keep the cameras, because as we've seen in Orlando and we've seen in Paris, it continues to be a constant threat. In the western democracies, part of the fight against that is surveillance," one man told RT.
Britain has one of the highest proportions of CCTV cameras in the world.
The British Security Industry Association (BSIA) estimated in 2013 there are five million CCTV cameras in the UK, with the average person being recorded by about 70 cameras each day.
Tony Porter, the UK's Surveillance Camera Commissioner, said many of Britain's millions of cameras are useless when it comes to combating crime.
Porter, a former senior counter-terrorism police officer in Manchester, warned the UK "must not sleepwalk into a surveillance state."
Via RT. This piece was reprinted by RINF Alternative News with permission or license.