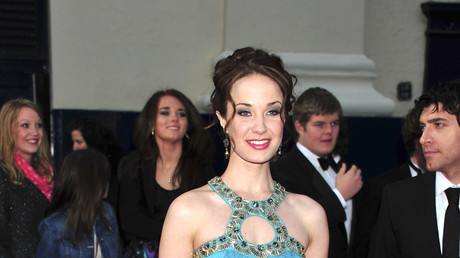 Broadway star Sierra Boggess has withdrawn from a BBC Proms production of 'West Side Story' amid claims of "whitewashing."
The caucasian American actress was supposed to play the main character of Maria, a young Puerto Rican woman. The musical – based on Shakespeare's tragedy of Romeo and Juliet – is set to be a centerpiece of this summer's BBC Prom.
After being urged by Twitter users to "stop taking roles from actors of color," award-winning Boggess, 35, announced in a Facebook post that she would be stepping down. She claimed taking on the role would be a "huge mistake" as it would deny ethnic actors the "importance" of seeing themselves represented on stage.
Ava Vidal, a comedian and writer, told RT's Bill Dod that Boggess made the right decision as roles for ethnic actors are already limited.
"There are not a lot of opportunities for ethnic minorities actors as it is, so having roles taken away from you, that are supposed to cast ethnic minorities, it's not very good," she said, adding that performing a role "from somebody else's culture isn't really good."
When asked if the pressure white actors are increasingly facing to reject ethnic roles amounts to yet another form of racism, Vidal dismissed the suggestion, saying: "There is no institutionalized racism for black people, so that doesn't exist for a start."
A BBC statement said: "We respect Sierra's decision to withdraw from 'West Side Story' at the BBC Proms this year and will announce her replacement in due course."
If you like this story, share it with a friend!
Via RT. This piece was reprinted by RINF Alternative News with permission or license.