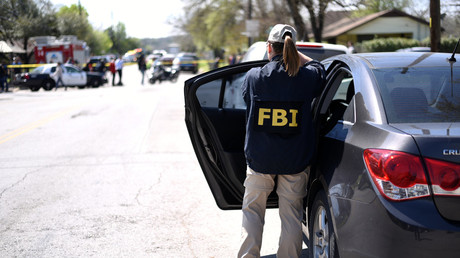 Austin police have linked Monday morning's mail bombing, that killed a teen boy and injured a woman, with another deadly explosion earlier this month. A third explosion left a 75-year-old woman with "life-threatening injuries."
Police Chief Brian Manley has warned Austin residents no to open their mail, following dual mail bombings in the Texas city on Monday. The investigation is being coordinated with units from both the FBI and ATF.
"Similar to the other two incidents,the victim came outside and found a package, picked it up and the box detonated," Chief Brian Manley told a press conference. In reference to speculation that the bombings were a spate of hate crimes, Manley added that investigators haven't identified a "specific victimology or ideology based on current evidence… We are willing to investigate any avenue."
Based on evidence from all three scenes, the police believe the incidents are related but have yet to establish a motive or to identify the type of explosive used. "We are not calling it a serial bomber case," the police chief confirmed. Two of the victims were African-American and the latest victim was Hispanic, so the department are not ruling out that these were hate crimes.
"All three incidents, up to this point, have occurred at residences. It is important that people be vigilant," Manley added. He also confirmed that additional K9 explosives units have been brought in to the city to assist with the investigation.
The first explosion took place just before noon, after a suspicious package was left on the doorstep of a single-family home. A 17-year-old boy was killed and a woman in her 40s was seriously injured.
Several hours later, a second reported explosion left a woman in her 70s with potentially life-threatening injuries. She was transported to Dell Seton Medical Center for emergency treatment.
A man was killed in another home explosion on March 2. Police are investigating the March case and the incident from Monday morning as homicides, but have yet to confirm whether the two are linked.
If you like this story, share it with a friend!
Via RT. This piece was reprinted by RINF Alternative News with permission or license.