Gun rights advocate plans to go public with story
Adan Salazar
After a Somers, New York, resident discovered someone was coming on to his private property and repeatedly stealing his pro-Second Amendment signs, he thought up a brilliant plan to catch the perpetrator.
The gun rights advocate purchased a trail cam and placed it near the entrance to his driveway, where he placed his signs, and filmed away.
Sure enough, the sign was stolen again, but this time the homeowner had the evidence he needed to find out who the sign-thief was.
At first, the resident had suspicions the thieves may be one of his neighbors; an elder couple had complained about his "Repeal the New York SAFE Act" sign in the past.
As it turns out, however, the culpable party was a Somers police officer.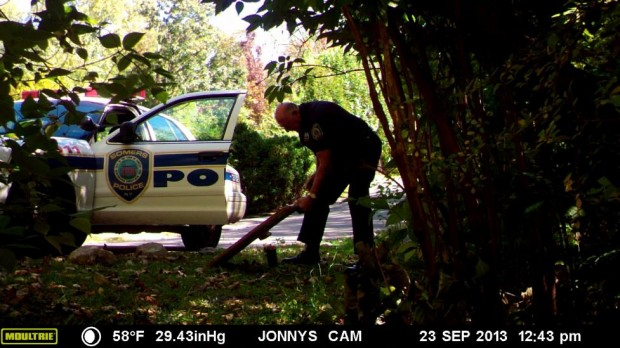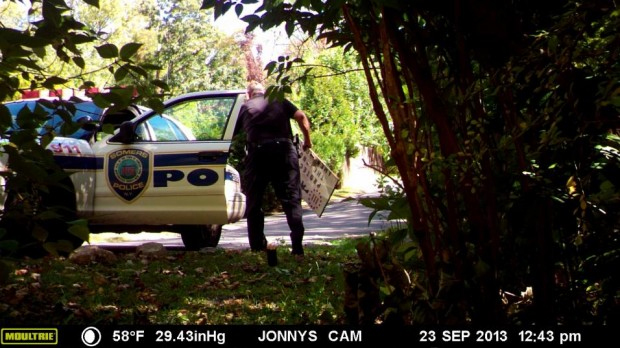 The resident, who goes by the handle "thecelt," captured several photos of the officer arriving to his property, kicking over his sign and placing it in the back of his squad car. He also posted the whole riveting story on the NYFirearms.com forum right up until the moment he caught the bandit red-handed.
He did acknowledge throughout the 24-page thread it was technically a violation of town code to put signs within 15 feet of the road, but as another thread commenter noted, the ordinance subverts freedoms outlined in the First Amendment. Additionally, one of the town building inspectors had told him the sign was ok "for now."
Numerous thread commenters have advised "thecelt" to pursue legal actions against the officer to the full extent of the law for committing any number of infractions, up to and including destruction of personal property, petty theft, criminal trespass, criminal mischief, and Petit Larceny.
According to the last thread post left earlier today, the man who had caught the sticky-fingered cop will begin responding to media requests.
(H/T: gunsnfreedom.com)