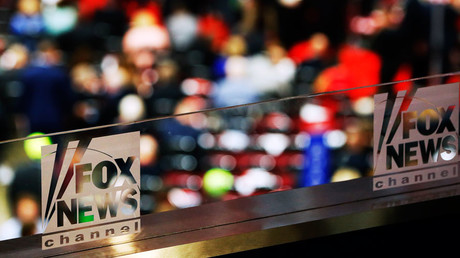 Fox News broke UK broadcasting rules on the day of the EU referendum when it aired pro-Brexit views, television regulator Ofcom has said.
A broadcast of Your World, a business and financial news program aired at 9 pm in the UK and simulcast in the US, violated Ofcom regulations by discussing the Brexit vote.
Under UK rules, broadcasters are not allowed to talk about or analyze election and referendum issues during the time polls are open for voting, from 7 am to 10 pm.
The broadcast aired on Euroskeptic Rupert Murdoch's news channel featured strongly pro-Brexit sentiment.
"I mean we are governed by a bunch of bureaucrats that don't speak English in a funny place called the Hague, which makes no sense at all, and it tells Britain what to do, it takes British money, it doesn't send much of if it back – it's a very unfair one-way street when you begin to dig into it and the biggest thing of course is that all of this is all a disguise over the immigration issue," a commentator said on air.
The Fox program, which aired 10 minutes before the polls closed, also accused the BBC of acting like a "running ad for Remain."
The same news program explained there was a lot of "establishment pressure" on the public to back Remain.
"I don't know why any Brit, maybe I'm just too much of a Yank, why would any Brit wanna offshore its sovereignty to Brussels?" the news report said.
"There is a lot of propaganda out there and usually that type of brainwashing does work. Politicians, moronic celebrities who don't know anything about trade imbalances, they are waiting on this, the media – the BBC – is like a running ad for Remain, and it goes on and on."
Ofcom said the broadcast broke its rules relating to the "discussion and analysis of election and referendum issues" on polling day.
"Following a careful investigation, we found that Fox News breached broadcasting rules by showing a discussion about the EU referendum while the polls were open on the day of the referendum," said a spokesman for Ofcom.
Fox News said its broadcast did not "advocate a particular position on the vote," but instead "presented a summary of the positions others are advocating as to whether the UK should remain an EU member."
Fox News is part of News Corp, which in turn is owned by Rupert Murdoch, the media mogul who is known for his opposition to the European Union.
The press baron has been famously quoted as saying: "When I go into Downing Street they do what I say; when I go to Brussels they take no notice."
Via RT. This piece was reprinted by RINF Alternative News with permission or license.