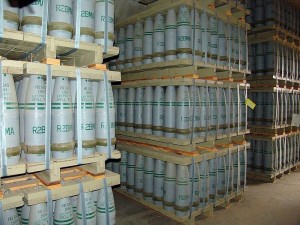 RT
September 9, 2013
Syria welcomes Russia's offer to put its chemical weapons under intl control, Syrian Foreign Minister Al-Muallem said.
Photo: By US Government via Wikimedia Commons
It follows Russia's call on Syria to put its chemical weapons under international control for subsequent destruction to avert a possible military strike.
"We are calling on the Syrian authorities not only agree on putting chemical weapons storages under international control, but also for its further destruction and then joining the Organization for the Prohibition of Chemical Weapons," Russia's Foreign Minister Sergey Lavrov said earlier.
"We have passed our offer to Al-Muallem [Syrian Foreign Minister] and hope to receive a fast and positive answer," he added.
This article was posted: Monday, September 9, 2013 at 10:53 am
Tags: foreign affairs, war
---
---
---
---
<!– this is where we need to show the related articles
–>
Copyright: Infowars