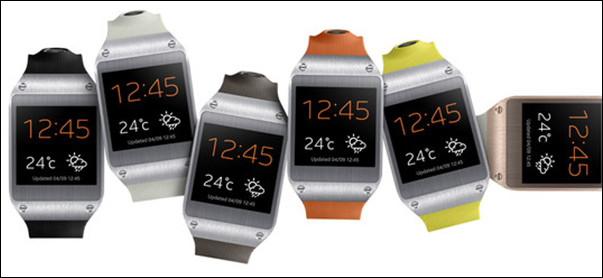 Jonathan Cheng and Min-Jeong Lee
Wall Street Journal
Sept. 4, 2013
Samsung Electronics Co., which raced ahead of Apple Inc. last year to become the world's biggest maker of smartphones, on Wednesday unveiled a highly anticipated watch-phone called the Galaxy Gear, opening a new front in the battle over "wearable" devices.
Samsung is attempting to shake off long-running criticism leveled by Apple proponents that the Korean company has been a follower rather than an innovator in the competitive market for high-end devices. The release of the Galaxy Gear, which is slated to go on sale as early as this month with a price tag of $299, comes ahead of an expected smartwatch from Apple.
Japan's Sony Corp. unveiled its own smartwatch in June based Google Inc.'s Android operating system. As Samsung showed off the Galaxy Gear at a trade show in Berlin, Qualcomm Inc. announced plans to ship its new color-display smartwatch, the Toq, in the fourth quarter. The company said the gadget, which works as a companion to Android smartphones, will be available in a "limited edition" for about $300.
This article was posted: Wednesday, September 4, 2013 at 2:11 pm
Tags: internet, science, technology
---
---
---
---
<!– this is where we need to show the related articles
–>
Republished from: Infowars