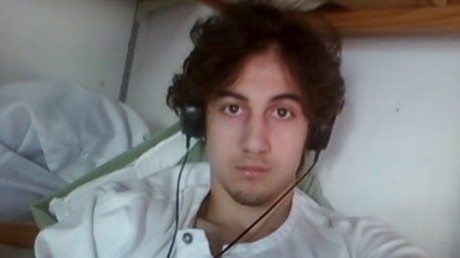 The US will suffer the "gravest consequences" if Boston marathon Dzokhar Tsarnaev or any other Muslim prisoners are executed, Al-Qaeda leader Ayman al-Zawahiri warned in a video message.
The Egyptian-born Al-Zawahiri, who became leader of Al-Qaeda in 2011 after the death of Osama Bin Laden, issued the threat just days after the airport bombing in Istanbul, Turkey, that killed 44 and injured 239. While no one has claimed responsibility for the attack, the suspects identified by Turkish security services are affiliated with Islamic State (IS, formerly ISIS/ISIL).
In his message, Al-Zawahiri specifically named Tsarnaev, convicted last year of the 2013 bomb attack on the Boston Marathon, in which three people died and more than 260 were injured. Tsarnaev was sentenced to death by lethal injection, but his execution date has not been set. Convicted federal inmates spend an average of 10 years on death row.
Though it has been eclipsed by IS, Al-Qaeda still commands the loyalty of militants in war-torn Somalia (Al-Shabaab), Syria (Al-Nusra Front) and Yemen.
Via RT. This piece was reprinted by RINF Alternative News with permission or license.