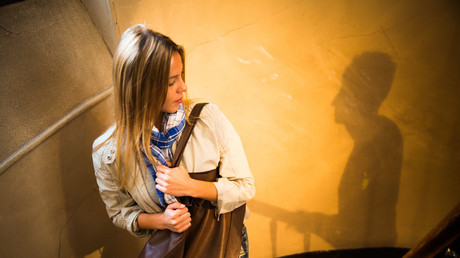 A landlord who offers accommodation in return for sex and claims he is not acting illegally has been branded a "pimp" online. Now calls are growing for police to investigate his activity.
The man, who appeared on ITV's 'This Morning' show, said he is "not a pervert" as he only seeks arrangements with adult people and does not respond to 15, 16 and 17 year old's. The landlord, who has also been married and has a child, said he does more than just offer the women a "fully-stocked fridge."
"I offer them a life. I have had three long-term partners who have all had their own businesses, their own family, they are still in touch with me. They still all talk to me. I'm not a pervert … It's an arranged relationship," the man said.
READ MORE: Sex for rent: Growing trend prompts major London landlord to offer women-only viewings
When presenter Holly Willoughby suggested his acts may amount to a breach of the Sexual Offences Act, which carries a maximum sentence of seven years, the landlord insisted he was "doing nothing wrong." He added: "It's an arrangement between two adult human beings. I'm not looking for a 16 year old, an 18 year old, I want someone of my own age. I'm not looking for somebody that's vulnerable, and if somebody is vulnerable, I wouldn't be interested."
It comes as an ITV expose revealed up to 250,000 women across the UK are being offered free or discounted rent in exchange for sexual favors. A furious audience flocked to Twitter to express their "disgust" at the "vile" man. Some also called for him to be questioned by the police.
Surely the police will investigate this following the show?

— Sarah-Louise (@sarahBERRY_) April 17, 2018
This is vile putting desperate people in a horrible situation to have a hold over someone for sex is disgusting he's praying on the vulnerable vile vile man 😡

— donna littlewood (@donna67marie) April 17, 2018
Last year then-Justice Secretary David Lidington said rent-for-sex offers may breach the Sexual Offences Act. "An offence is committed when a person offers accommodation in return for sex, as they are inciting/causing another person to have sex with them in return for 'payment'", he told Hove MP Peter Kyle in a letter.
If you like this story, share it with a friend!
Via RT. This piece was reprinted by RINF Alternative News with permission or license.