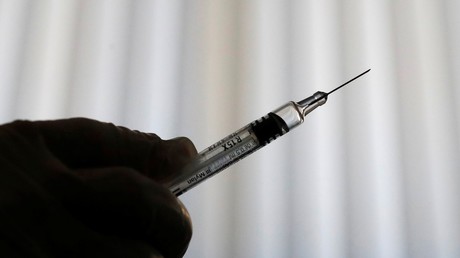 Oscar-nominated screenwriter Terry Rossio has sparked fury online after he tweeted the n-word whilst appearing to equate the racial slur with the term 'anti-vax'.
The Hollywood screenwriter, whose work included the Pirates of the Caribbean and Aladdin films, used the n-word in response to Julie Benson's tweet about 'anti-vaxxers' and her support for vaccinating children against the polio virus.
"My heart goes out to all the parents of vaccine damaged children, who have to not only endure the sadness of their loss, but also the vitriol of ill-informed and insensitive people (such as those here)," Rossio said in response. "Anti-Vax is equivalent to calling someone a n***** and makes as little sense." [Rossio used the full word]
The online outburst has seen the screenwriter accused of false equivalency and prompting a "dehumanizing slur."
One commenter labeled Rossio, who also worked on the hit film 'Shrek', of being "tone deaf" in his statement.
"God, this is such a good point," writer Jeffrey Grubb said sardonically in a tweet.  "I remember how American founders and citizens enslaved vaccine skeptics for decades. And then, even after freeing them, the government enshrined laws to marginalize vaccine deniers and to deny them wealth and opportunity. That's just history."
Rossio is due to write the script for the upcoming Warner Bros. 'Jonny Quest' movie. Neither Rossio or the film company have commented on his online use of the n-word.
If you like this story, share it with a friend!
Via RT. This piece was reprinted by RINF Alternative News with permission or license.