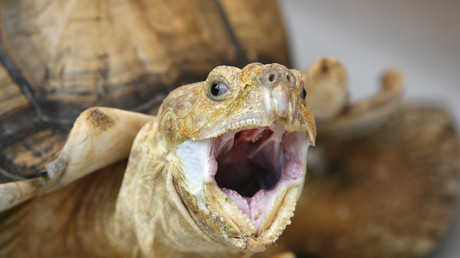 Peers in the House of Lords have been told to stop sleeping on the job and refrain from "sedentary shouting," along with other transgressions that have been observed in recent months, according to a memo from the chief whip.
Lord Taylor of Holbeach warned Tory peers in an email that no more bad behavior would be tolerated, claiming: "It has been observed by members of our House that, over recent months, conduct in the chamber has not been of the standard we should expect," reports The Times.
A list of primary misdemeanors committed by Tory peers was included in the memo, featuring audible conversations and shouting, as well as the all-too-common offence of falling asleep in the chamber.
READ MORE: Bored of Brexit? Eurosceptic Tory MP nods off during crucial debate
So as not to feel too singled out, Lord Taylor assured Tory peers that he had consulted his opposite numbers on the Labour and Liberal Democrat benches, insisting that they too would "be circulating their own version of this to their members."
According to The Times, Labour would not be so harsh on napping. A Labour source reportedly told the paper that peers would be reminded of chamber etiquette, but said there would be no mention of sleeping. "Sometimes they really are closing their eyes. Others are leaning into the monitor to hear more closely and it looks like they've keeled over."
It's not only peers in the House of Lords who have been spotted committing such grave offences. The lowly MPs in the House of Commons have also been found straying from parliamentary conventions.
Sir Desmond Swayne, the Tory MP for New Forest West, was caught dozing off during a speech by Tory 'father of the house' Ken Clarke MP. He subsequently made light of the incident in the chamber.
Like this story? Share it with a friend!
Via RT. This piece was reprinted by RINF Alternative News with permission or license.