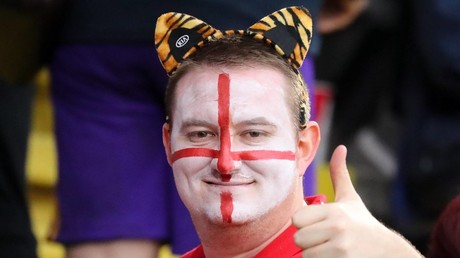 Hate rolling cheese down a hill? Does humor turn you off and good manners get on your nerves? Is the prospect of a pint with Nigel Farage your idea of hell? Well, if so, you might just be part of England's unpatriotic youth.
A BBC poll released on Monday found that a mere 45 percent of young Brits feel pride about being English, compared to 72 percent of over 65s.
The poll attempted to single out humor, tradition and good manners as the main English characteristics, though members of the public gave their own opinion on what they thought constituted the national identity.
One user retweeted a quote by comedian Bill Bailey, which claimed that English people are prone to "mild eccentricity, binge drinking and casual violence."
Another said things like "rolling giant cheeses down steep hills" are what spring to mind when considering the definition of Englishness.
While one person sought to point out that nationalism in general is "claiming credit for things you've never done," others claimed being proud to be English makes "zero sense."
Unsurprisingly, former UKIP leader Nigel Farage was enraged by the poll's findings. He claimed the lack of nationalist zeal among England's youth was down to the fact they are brought up to believe Englishness is associated with racism.
But people hastily hit back, saying Farage – who spearheaded the Brexit campaign – was part of the reason for racism in the country.
If you like this story, share it with a friend!
Via RT. This piece was reprinted by RINF Alternative News with permission or license.