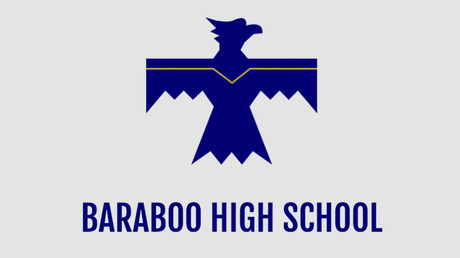 A Wisconsin school has found itself in the middle of a scandal after a photo surfaced with its students making a Nazi salute at a prom. No sooner had it apologized, when Twitterati noticed that its logo resembles a Nazi eagle.
The photo of some 50 young men in suits from Baraboo High School performing the stiff-armed 'Sieg Heil' greeting quickly went viral. It was taken during this spring's junior prom and re-surfaced this weekend.
The photo puzzled Twitter users, who wondered what had made the teens extend their right arms in the air, reminiscent of the infamous Nazi salute.
"The context would be great," wrote some angry people. One man said that these boys should visit World War II veterans in a nearby hospital and explain to them why exactly they dared to mimic the Nazi greeting.
For many users, such a gesture popularized in Adolf Hitler's Germany warrants expulsion both for students and teachers who were present. "Just publish the names of the mini Nazis and let the universe and college admission boards do the rest," one person wrote.
The Twitter storm forced school management to acknowledge the situation and apologize. It called the Nazi salute "an extremely inappropriate gesture," adding that the photo had not been taken on school property or at a school-sponsored event. The loose explanation was greeted with bayonets by some users:
As the outrage unfolded, school authorities and police joined the investigation. The 'Nazi salute' even reached Auschwitz-Birkenau Memorial and Museum in Poland, which denounced the image by saying that the world needs "to explain what is the danger of hateful ideology rising."
Some people were surprised by the 'Nazi salute' case, since the school's logo strongly resembles the eagle sometimes depicted over a swastika, which was once the formal symbol of Hitler's Nazi Party.
"You might wanna change your logo," read one tongue-in-cheek comment from a user. Though it is clearly a coincidence, the school should think about its logo in light of recent events, he added.
The 'Nazi salute' criticism was only the start of the school's bashing on social media. New dirty details then began to emerge online – such as claims that some Latino, mixed-race or black students in the school are experiencing racial harassment.
Think your friends would be interested? Share this story!
Via RT. This piece was reprinted by RINF Alternative News with permission or license.