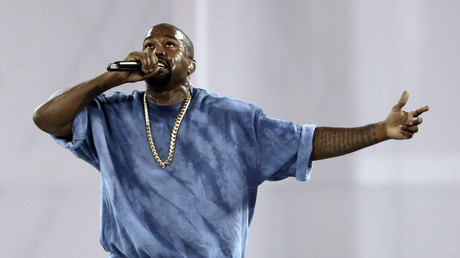 When Kanye West chose a relatively unknown app to broadcast a livestream of his highly anticipated new album, expectations for the music were high. Expectations that the app could handle it, however, were far from met.
Kanye instructed his nearly 30 million Twitter followers to download the semi-obscure app on Thursday, hours ahead of his listening party to unveil his new collaborative album with Kid Cudi, 'Kids See Ghosts.'
West exclusively streamed the party to his fans through Wav, who were presumably aware that the rapper has a sizeable group of diehard fans likely to tune in. Which is precisely why it came as a surprise when the app appeared to be completely unprepared for what came next.
Today I thought about killing WAV

— the son of a shepard (@AaronIsNotFunny) June 8, 2018
READ MORE: Kanye West is a race traitor, declares Atlantic columnist Ta-Nehisi Coates
Firstly, the stream missed its original start time of 8pm Pacific Time. Wav initially pushed the launch back from 30 minutes, and then added 10 more minutes, before just stopping issuing updates at all, while the delay stretched on for almost three hours.
On top of the frustrating lack of updates from the app's social media, fans were getting repeated push notifications that the livestream was finally ready to start, only to then be greeted with an error message. Eventually, the long-heralded album stream finally kicked off around 10:45pm.
WAV IS NOW TELLING ME AN ERROR OCCURRED

— The #1 Kanye podcast, Watching the Throne (@KanyePodcast) June 8, 2018
READ MORE: 'They're trying to kill him': Pamela Anderson wants Kanye's help to free Assange
Naturally, awaiting fans aired their widespread dissatisfaction with Wav, and criticized their communication, server power, mistimed notifications and even their grammar. Many pointed out the most confusing fact of all – why Kanye chose to ignore the many well-established streaming platforms for this one.
Can somebody tell Kanye IG live and Youtube live exist. And they're established in their live streaming. This wav app aint never had more than 10 ppl using it at once bruh.

— muddy (@MahmudTheMedium) June 8, 2018
If you like this story, share it with a friend!
Via RT. This piece was reprinted by RINF Alternative News with permission or license.