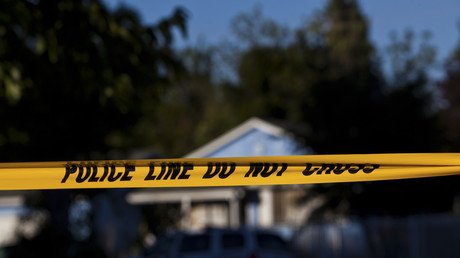 Police in California have arrested a man believed to be the notorious "Golden State Killer," who was allegedly responsible for 12 homicides, 45 rapes and 120 home invasions in the 1970s and 1980s.
Former police officer Joseph James DeAngelo, 72, was arrested on two counts of murder by Sacramento police on Wednesday morning, reported NBC News.
Sacramento District Attorney Anne Marie Schubert and Sheriff Scott Jones announced the arrest at a press conference Wednesday afternoon, revealing a little bit more information about the arrest and investigation.
"The answer has always been in Sacramento," Schubert said, adding that DNA evidence is what led the authorities to the suspect.
Also known as the "East Area Rapist," the killer stalked the Sacramento area between 1976 and 1978, before moving on to the Bay Area and later Southern California. The killer's activity mysteriously stopped in 1981.
He targeted and raped women who were home alone or with children, and murdered women and men together, according to police.
>
Four decades after his first attack, the FBI offered a $50,000 award in 2016 for information leading to his arrest. The killer's story was popularized by Michelle McNamara's book 'I'll Be Gone in the Dark,' published in 2016. McNamara had researched and reported on the investigation for much of her career.
After her death, McNamara's husband, actor and comedian Patton Oswalt, hired another journalist to help finish the book.
"I think you got him, Michelle," Oswalt said on Wednesday in a video posted on Instagram.
Like this story? Share it with a friend!
Via RT. This piece was reprinted by RINF Alternative News with permission or license.