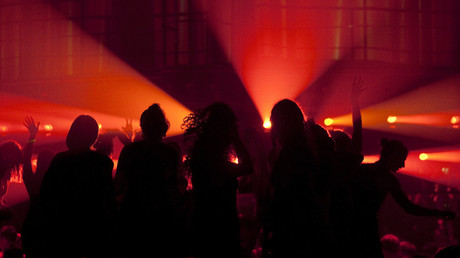 An off-duty FBI agent dropped his gun on a nightclub dancefloor and accidentally fired the weapon while trying to retrieve it, injuring an unfortunate reveller at the club in Denver, Colorado.
The victim, whose identity was not released, suffered a gunshot injury to his lower leg and was taken to hospital with a "good prognosis," according to local media. Denver police said the unidentified agent was questioned and released to a Federal Bureau of Investigations supervisor, without any charges.
The incident reportedly took place at the Mile High Spirits Bar in downtown Denver. Police responded to reports of gunfire around 12:45am on Saturday.
"It appears an off-duty Federal Bureau of Investigations (FBI) agent was dancing at a night club when his firearm became dislodged from its waistband holster and fell onto the floor. When the agent retrieved his handgun an unintended discharge occurred, another patron was struck by a bullet in the lower leg," local police said in a statement.
Citing an ongoing investigation, Denver FBI spokeswoman Amy Sanders declined to comment on the incident, AP reports. The nightclub has also yet to issue a statement.
Like this story? Share it with a friend!
Via RT. This piece was reprinted by RINF Alternative News with permission or license.