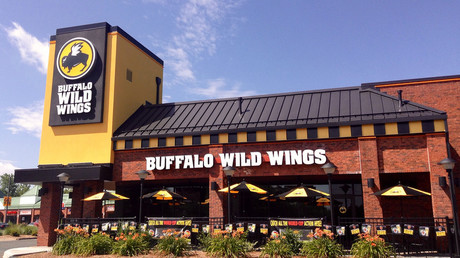 Buffalo Wild Wings has become the latest outlet to fall foul of hackers on Twitter. The sports bar chain's account was attacked by someone who sent a barrage of racist and inappropriate tweets about child abuse and ejaculation.
The breach occurred on Friday night. The unknown hackers sent several tweets in a short period to the account's 700,000 followers.
The since-deleted tweets included references to missing child Madeleine McCann, Wendy's fast food chain and paedophilia, and multiple uses of the N-word and other racial slurs. The tweets included disturbing claims about the company's "secret sauce."
"Well, we were hacked. And it wasn't funny." Buffalo Wild Wings wrote once it regained control of its Twitter account. "We apologize for the awful posts, which obviously did not come from us."
One of the rogue tweets referred to media personality Tariq Nasheed. He tweeted a response to the tweet. "I don't know if they were hacked or not, but I'm still waiting on Buffalo Wild Wings to issue me an apology for this tweet about me. So far they have been pretty quiet."
He tweeted again to tell his followers that he has "a bunch of white supremacists harassing me because of the tweet from the BWW account. I'm willing to settle out of court for an 80 piece order of Lemon Pepper wings and some curly fries."
The chain responded: "We got you, and can do better than an 80-piece. DM us for details."
One of the tweets reportedly sent during the hack was a photograph of a young man covering most of his face with a scarf, sparking speculation it may have been the hacker. Others speculated that his use of the word "nonces" and the reference to British missing child McCann suggests the hacker was from the UK.
"Buffalo Wild Wings' Twitter account was hacked." the company said in a statement. "We're sorry that our fans had to see those awful posts, which obviously did not come from us. We are in touch with our Twitter representatives and will pursue the appropriate action against the individuals involved."
As news of the racist hack spread, social media users responded with anger and jokes, with one congratulating Roseanne Barr in her new job as Buffalo Wild Wings' social media director. Others referenced the actresses' excuse for her own racist tweets in which she claimed was the result of her taking Ambien.
Like this story? Share it with a friend!
Via RT. This piece was reprinted by RINF Alternative News with permission or license.