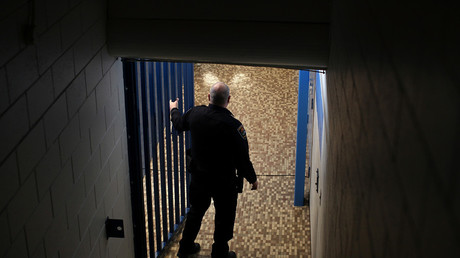 A knife rampage in the state of Idaho left at least nine people injured, police confirmed. The attack happened at an apartment complex which also houses refugees. A suspect has been detained by authorities.
The assault happened in Boise at 9pm on Saturday. It was described by Police Chief William Bones as involving the highest number of people injured on a single occasion in the city's history.
The suspect, a 30-year-old man, was taken into custody immediately following the rampage. Police reported that he "came from out of state," but it remains unclear how long he had been in Idaho.
READ MORE: #FamiliesBelongTogether: Nationwide protests over immigrant separations, detentions (PHOTOS, VIDEOS)
The victims, who include refugees, were immediately transported to a local hospital. They were found inside the apartment complex and in a nearby parking lot. According to a statement made by Boise police, four of the victims are being treated for life-threatening injuries.
"As you can imagine the witnesses in the apartment complex along with the rest of our community are reeling from this attack. This incident is not a representation of our community but a single evil individual who attacked people without provocation that we are aware of at this time," Police Chief Bones said.
Local police are trying to find out the suspect's motive and are also working with witnesses and victims. Authorities are unaware of any connection between the man and the victims so far.
The suspect is in custody and being interviewed at this time. Victim Witness Coordinators and counselors are working with the victims and witnesses to provide them services in the days and weeks ahead.

— Boise PD (@BoisePD) July 1, 2018
Boise is known for being a refugee hotspot in Idaho and its refugee resettlement program has received international praise. Since 2012, more and more migrants from the Middle East have been resettled in Idaho. A large part of the refugees currently come from Congo, Burma, Iraq, Afghanistan, and Somalia.
READ MORE: 4 injured in shooting & stabbing in Sweden's Helsingborg (VIDEO)
This incident comes after a demonstration on Saturday outside the Idaho State Capitol, where thousands protested Trump's zero-tolerance policy against immigrants illegally crossing the US border.
If you like this story, share it with a friend!
Via RT. This piece was reprinted by RINF Alternative News with permission or license.