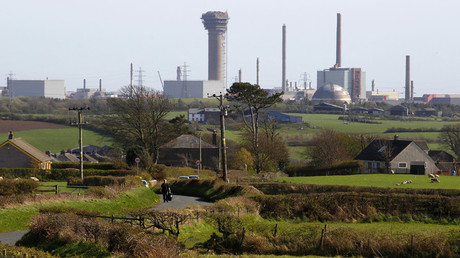 New government proposals could see radioactive waste kept at the sites of old nuclear power plants and not disposed of in special dumps because it's a cheaper option.
Officials claim international radiological standards would still be maintained and that sites would not be left in a dangerous state.
Experts are divided on the issue, however, with some warning it's an "appalling choice" and evidence of a government with no long-term plan for nuclear waste.
Currently radioactive material goes to the UK's only low-level waste (LLW) site at Digg, Cumbria, which is nearly full.
The government wants to change the process, so that waste disposal is no longer the responsibility of the Office for Nuclear Regulation.
It claims the changes would mean less waste is moved around the country and former nuclear power plants would be cleaned up more quickly.
"It is possible that local communities may be concerned that this would mean the site being left in an unacceptable or hazardous state. This would not be the case," the government proposal states.
Any changes which are inconsistent with the radiological standards of watchdog Public Health England will not go ahead, it added.
Some experts welcomed the proposals as a way of cutting the costs of decommissioning nuclear plants.
"While we continue to treat radioactivity as if it was in a different category of hazards, we perpetuate this idea that radioactivity is more dangerous [than other hazardous material], which the science doesn't back up," said Imperial College London senior research fellow Malcolm Grimston.
"Even if people decided to eat this stuff or set up house and live as close as they could, there would be no detectable change in the cancer rate."
But critics argued nuclear waste is still dangerous, regardless of whether it is "low level."
"It's another example of how much of the stuff we have and we don't really know what we're going to do with it, we're just leaving it [the LLW]. It's an appalling choice," said Dr Paul Dorfman of University College London.
"The notion of the acceptability about LLW being just low level: you can say low, but this stuff is dangerous. You don't want this stuff near you."
Via RT. This piece was reprinted by RINF Alternative News with permission or license.