David Cameron has confirmed that British citizens are still at risk in the ongoing hostage crisis in Algeria, as he gave an emergency statement to the House of Commons on Friday morning.
The prime minister told MPs that the situation was a "dangerous, uncertain and fluid" as Algerian forces continue to try and free captives from a gas facility in the desert.
Cameron confirmed that at least one Briton had died and condemned the "brutal and savage terrorist attack" by Islamist militants.
"It appears to be a large, well co-ordinated and heavily armed assault, it is probable it had been pre-planned," he said.
Cameron said that on Thursday night the number of British citizens at risk was "less than 30" but said that number had now been "quite significantly reduced".
The prime minister decided to cancel his long-awaited Netherlands speech on Britain's future relationship with the European Union in order to stay in London and handle the hostage crisis.
Downing Street confirmed yesterday that Cameron was only told of the Algerian military operation after it had begun – with the Algerian prime minister ignoring British requests to be consulted before any action was taken.
Cameron told the Commons today that the UK and other governments had offered support to the Algerians but this had not yet been accepted.
"We and other countries should be consulted before any other action was taken," he said. "The Algerian forces mounted an operation and we were not informed of this in advance. I was told of this by Algerian prime minister while it was taking place."
The British government has offered support to Algeria and Cameron gave his backing to a country that had who "paid a heavy price" over many years in its fight against terror.
"We need to be absolutely clear whose fault this is. It is the terrorists who are responsible for this attack and for the loss of life. The actions of these extremists can never be justified," he said.
However it is clear Downing Street is frustrated at not being informed of the military moves before they began.
"I will not hide we were disappointed that we were not informed of the assault in advance," Cameron admitted.
It has also been reported that the Japanese government summoned the Algerian ambassador on Friday to demand answers over what happend when the militants were attacked by government forces.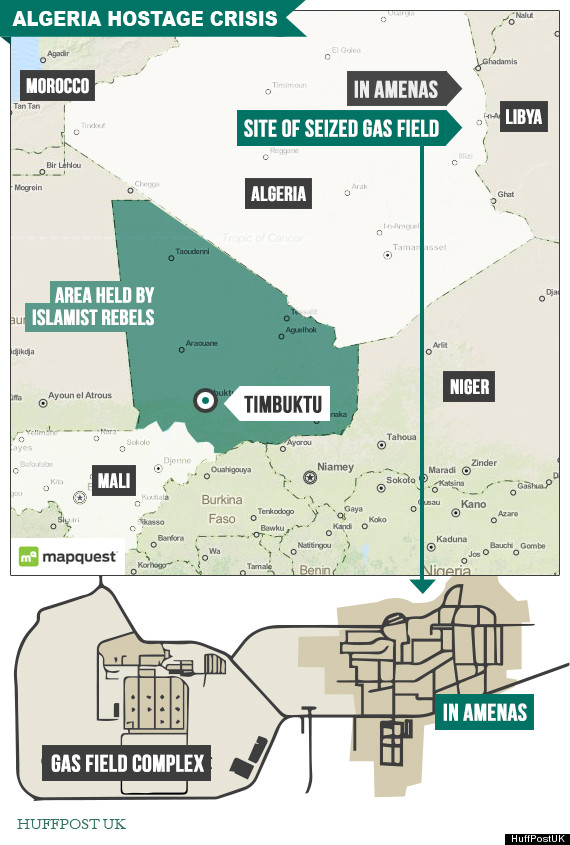 Ed Miliband offered Labour's "full support" to the government "as it responds to appauling and tragic events".
The Labour leader told the Commons it was "appalling that innocent decent people" had been targeted and said it was a "dark and difficult time".
United States Secretary of Defence Leon Panetta said in London today that there was "no justification for the kidnapping and murder of innocent people" in Algeria, and vowed the US government was "working around the clock to ensure the safe return of our citizens".
Also on HuffPost: