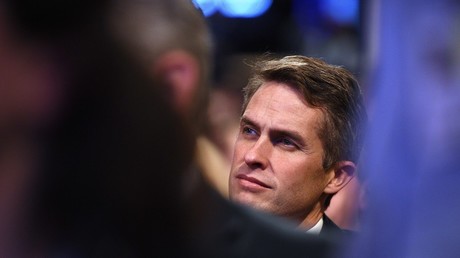 UK Defence Secretary Gavin Williamson has been reprimanded by parliamentary authorities for engaging in a spot of Instagram indulgence, by posting pictures of PM Theresa May in the House of Commons – breaking the rules.
Williamson posted a photo of the PM while she gave her Commons statement on Brexit on Monday from his frontbench position with a caption that read: "The @theresamay making her statement to the House of Commons."
George Eaton, the New Statesman's political editor, tweeted Williamson's Instagram picture and asked his followers: "wonder if someone will tell him to "go away and shut up," in a reference to Williamson's now infamous outburst at the Russian government.
Parliament has strict rules on photography, with staff and visitors only permitted to take photos and videos in a small number of locations.
The House of Commons press office gave a strong rebuke to Williamson's dalliance with his Instagram account in the Commons chamber.
READ MORE: UK's Def Sec Gavin 'Russia should shut up' Williamson tours Ukraine's 'frontline'
They said: "Photography is not generally permitted in the House of Commons Chamber, and where it is seen or reported to be happening the individual in question will be asked to stop and reminded of the rules…"
The Independent report the drama didn't end there, as Metropolitan Police's Westminster unit responded to an enquiry about whether Williamson could face arrest for posting a ticking clock emoji.
It's not the first time Williamson has been ticked off by parliamentary officials on issues concerning technology.
In July, he was at the dispatch box making a statement on the UK's progress in its fight against Islamic State (IS, formerly ISIS) and Syria, when he was interrupted by the sound of Siri's voice coming from his phone in his breast pocket.
Siri announced to the Commons: "I've found something on the web for Syria, Syrian democratic forces supported by…"
It prompted Commons Speaker John Bercow to interject: "What a very rum business that is." Williamson sheepishly apologized to Bercow and remarked: "It's very rare that you're heckled by your own mobile phone."
While the interruption was largely seen as an amusing moment, some questioned the security risk in having voice recognition software switched on during parliamentary discussions.
Think your friends would be interested? Share this story!
Subscribe to RT newsletter to get stories the mainstream media won't tell you.
Via RT. This piece was reprinted by RINF Alternative News with permission or license.