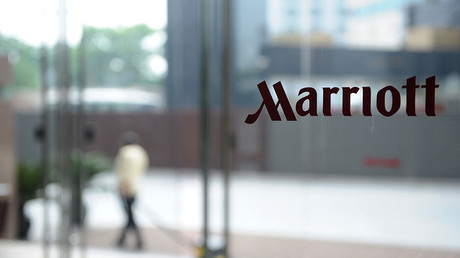 A US consulate in Turkey is warning of "specific and credible" potential terrorist threats against hotels run by American companies in the resort city of Adana. Just days earlier, the State Department allowed families of its diplomats to return to Adana.
"US Consulate General Adana informs US citizens that it has obtained specific and credible threats of potential terrorist activity targeting US-branded hotels in Adana," the consulate said in a statement on its website. "US citizens in Adana are advised to exercise caution when patronizing these establishments."
The consulate has not revealed the particular hotels, but the US State Department has been warning its citizens against traveling to southeast Turkey in general amid "increased threats from terrorist groups" across the country.
The message from the US Consulate in Adana comes just three days after Washington updated its "Turkey Travel warning," which ended the ordered departure of relatives of US diplomats, posted both in the consulate in the resort city as well as Izmir, Turkey's third-largest city.
"The Department of State will authorize employed adult dependents (21 year or older) of employees to return to Adana," the agency said in a statement released on September 23. 
The mandatory evacuation order for family members both in Adana and Izmir has been in place since the end of March, affecting nearly 700 dependents. 
The decision was based on the US European Command statement that cited "continued security concerns in the region." The order was then extended following the failed July 15 coup in Turkey.
As the Turkish government declared a 90-day State of Emergency, the US announced the "authorized departure" of its staff's family members from its embassy in Ankara and the US Consulate General in Istanbul.
"The Department continues to monitor the effects of the ongoing State of Emergency; recent terrorist incidents in Ankara, Istanbul, Gaziantep, and throughout the Southeast; recurring threats; visible increases in police or military activities; and the potential for restrictions on movement as they relate to the safety and well-being of U.S. citizens in Turkey," Washington said in a September 23 statement.
Turkey has seen a surge in terrorist attacks targeting the country's major cities in recent months. 
In June, three suicide attackers killed at least 41 people and wounded dozens more at Istanbul's main airport.
In March, a suicide bomber struck a main avenue in Istanbul, killing at least four, including two Americans, in an attack that Turkey said was carried out by Islamic State.
In January, a suicide bomber blew himself up, killing 10 foreigners in an attack on Istanbul's central historic district.
At the same time, some of the recent attacks, including a car bombing in Ankara in February, have been attributed to Kurdish militants.
Those attacks have affected tourist flow to Turkey. According to the Turkish Culture and Tourism Office, over 20 percent fewer American tourists visited Turkey in the first five months of 2016.
Via RT. This piece was reprinted by RINF Alternative News with permission or license.