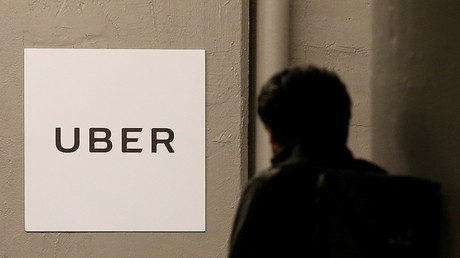 London's Metropolitan Police have lashed out at Uber, accusing the company of failing to report sex attacks committed by their drivers in order to protect its reputation.
Scathing criticism of the firm came from senior Met officer Neil Billany in a strongly worded letter to Helen Chapman, head of taxis and private hire at Transport for London (TfL).
Billany claims that Uber failed to adequately report a string of serious crimes to police including one case in which a driver, accused of rape, continued to work for the private hire company and went on to commit another "more serious" attack on a female passenger.
"Had Uber notified police after the first offence it would be right to assume that the second would have been prevented," Billany wrote.
He further said that Uber's policy of logging crimes with regulator TfL, instead of going directly to police, meant delays of up to seven months before they were investigated by officers.
In the letter, procured under a freedom of information request by the Liberal Democrats' Caroline Pidgeon and shown to the Sunday Times, Billany accused Uber of "deciding what to report" and only informing police of "less serious matters" that would be "less damaging to its reputation."
Pidgeon said she was "deeply concerned" by the allegations and called the company's actions "shameful."
"This apparent cover-up of reports about such serious criminal activity is shameful."
Among the litany of crimes Hillany accuses Uber of failing to report include, at least six sexual assaults, two public order offenses and an assault.
Describing one incident, in which a driver pursued a passenger on foot wielding pepper spray, Billany said that Uber "refused to provide any further information" unless a formal Data Protection Act request was made.
Transport for London said that Uber's failure to report crimes was "totally unacceptable" and that it would take the allegations under consideration when deciding to renew Uber's license in September.
For its part Uber dismissed the allegations, telling the Sunday Times: "We were surprised by this letter as in no way does it reflect the good working relationship we have with the police.
"We advise people to report serious incidents to the police and support any subsequent investigations, but respect the rights of individuals to decide whether or not to make such reports."
Via RT. This piece was reprinted by RINF Alternative News with permission or license.